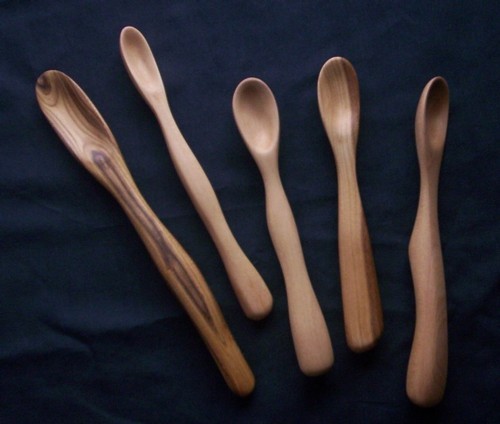 Aki collects mostly fruitwood from local orchards. She lets it season outdoors under a roof for four years, then begins to carve using an adz and several hook knives. Aki creates spoons, masks and bowls as well as butter and jam spreaders, letter openers and infant and toddler spoons. They are carefully hand sanded and finished with a beeswax, mineral oil and carnauba wax mixture.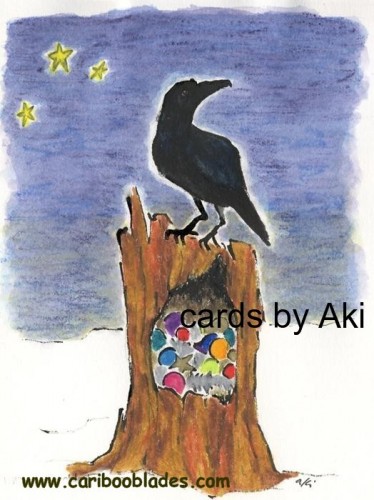 Aki creates woodblock prints, watercolours, ink drawings, collagraphs and collages using tissue paper then digitally copies them, cuts them out and pastes them onto recycled paper cardstock. They are professionally prepared with care.
None of Aki's Holiday or Christmas cards have any writing inside, she has left that to you.
Pick and choose the cards you want. All of Aki's cards come with recycled paper envelopes and good cheer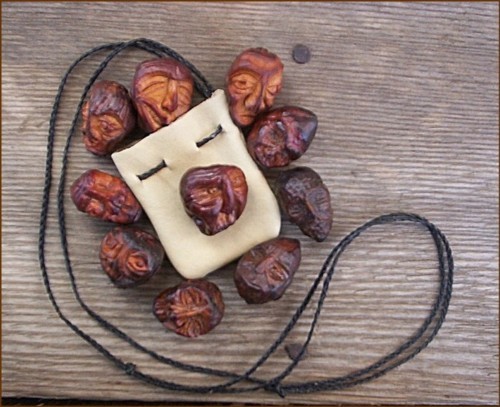 Aki carved characters on downtown streets from her days of living in the city using avocado pits, with her unique perception into life and people.
She has made a leather pouch to house one head, with a carefully braided pouch tie to hang. A spirit of one's own to keep close, to suite your mood. The collection comes in a larger handstitched pouch to keep them all together.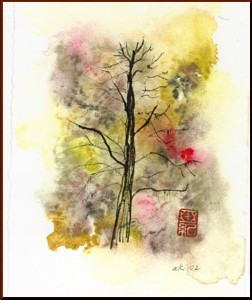 She draws, paints and prints, drawing inspiration from the changing landscape that surrounds her. "For sustainable living our power is from the sun, our heat is from the standing dead trees, our food is from the the land".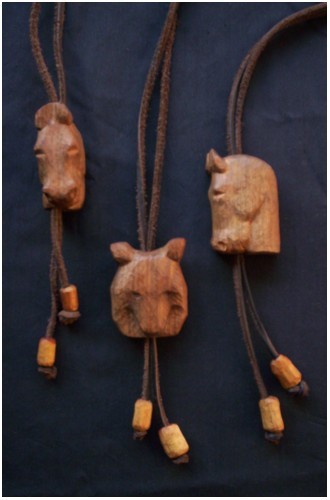 Our Wooden Spoons & Salad Bowls are handcrafted
by Aki Yamamoto who also creates the distinctive Cariboo Blades knife & tool sheaths.
Aki creates a range of wearable and decorative art,
drawings, prints, paintings and greeting cards.
For more information on available artwork/greeting cards, please contact us.