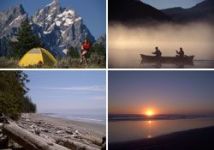 Elk Falls is located north of the city of Campbell River and gets its name from the 25 metre waterfall, where the Campbell River plunges over a rock precipice into a rock walled canyon. Other ...
Homathko Estuary Provincial Park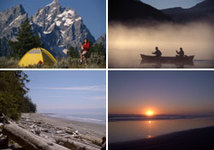 Situated at the head of one of the most magnificent inlets in the world, Bute Inlet, Homathko Estuary Provincial Park protects the mudflats, waters and adjacent lands where the Homathko River empties ...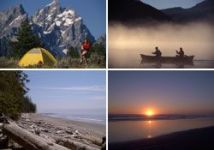 Loveland Bay Provincial Park is located near the town of Campbell River and offers a quiet area for camping, swimming and fishing. The camping area in the park has been upgraded and additional sites, ...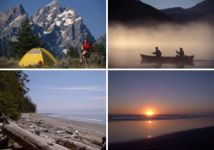 As a family holiday destination, few locations can better Miracle Beach Park. A broad safe sandy beach on the ocean provides comfortable sunbathing, sandcastle building and a fascinating terrain for ...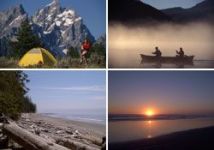 Off the beaten path lies the 'lake country' where trout fishing and canoeing are exceptional. From April to June and from September to October, lake fishing for Dolly Varden, rainbow & cutthroat ...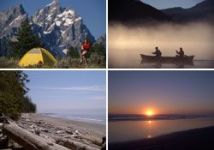 Situated in the mountainous interior of Vancouver Island, Strathcona Provincial Park gives views to the open Pacific to the West, and Georgia Strait and the British Columbia mainland to the East. ...