The charm and personalized touch that comes with staying at a Bed and Breakfast has long been a choice for visitors looking for an alternative to hotels, motels and lodges. Situated in private homes, B&B's are quaint and comfortable, with amenable hosts that enjoy meeting new people and who are more than willing to share local knowledge and tips on getting around. Most have private entrances and gardens. With a wide variety of locations, it is possible to stay very near the centre of towns or cities, in the suburbs, or in quiet solitude in the countryside. And since all operators in British Columbia need to be approved and licensed, standards are kept high. Hosts pride themselves on giving guests the best service possible, not only with clean, comfortable bedrooms or suites, but delicious home-cooked breakfasts. One of the greatest recommendations for B&B's is their record of guests returning to the same establishments year after year.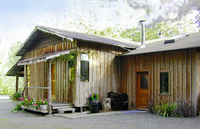 On a quiet cul de sac, this charming West Coast style home has 2 B&B Suites and a self contained private cottage. Free WiFi internet. Close to Butchart Gardens, Victoria Airport, Sidney, and Victoria.
North Saanich, V8L 5J7, 11435 Hawthorne Pl.
Ph. 250 655 0690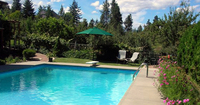 2 bedroom self-contained carriage house
Kelowna, V1W 4B3, 3920-Todd Road
Ph. 1-877-860-7905 or 250-860-7905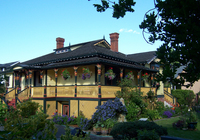 Victoria's Victorian Jewel
Victoria, V8V 1T3, 224 Superior Street
Ph. 877 389 0012 or 250 389 0012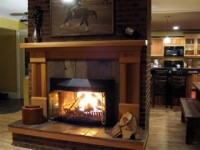 Great Location, 15 minutes from Kicking Horse Mountain Resort and within walking distance of downtown Golden.
Golden, V0A 1H6, 1306 Selkirk Dr.
Ph. 250.344.3997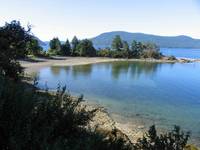 The Best place to be! You can't be any closer to the beach than this.
Salt Spring Island, V8K 1K9, 120 Langley Rd
Ph. 1-877-538-1601 or 250-538-1601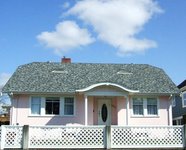 Close to the Harbour Quay, the historic Alberni Pacific Train Station and the Maritime Museum
Port Alberni, V9Y 1X8, 2959 Kingsway Ave
Ph. 250 724 5156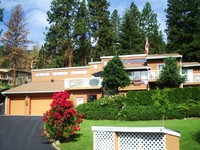 Bed and Breakfast and Cabin two B&B suites and full amenity cabin. Located half way between Vernon and Kelowna at Killiney Beach 7km North of Fintry Provincal Park. Minutes to beach. Wireless Internet.www.cedargrovebedandbreakfast.com
Vernon, V1H 2C7, 303 Kildare Way , Killiney Beach
Ph. 250-542-2497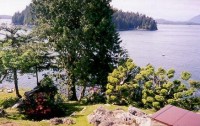 Rustic Tofino oceanfront Bed and Breakfast. All our B&B rooms are oceanfront. Come as strangers, leave as friends.
Tofino, V0R 2Z0, 120 Arnet Road, Box 292
Ph. 250-725-3305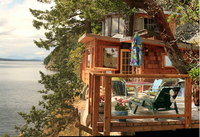 The Perfect Getaway!
Galiano Island, V0N 1P0, RR # 2
Ph. (250) 539-5239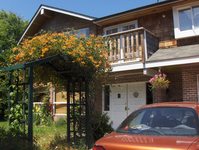 Outdoor Recreation Capital's Hot Spot B&B in Brackendale
Brackendale, V0N 1H0, 42044 Birken Rd
Ph. 604-815-1535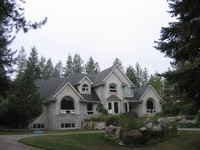 Expect to be pleased. Deermeadows is a cozy, comfortable home.
Lumby, V0E 2G5, 1153 Mabel Lake Road
Ph. 877-547-7996 or 250-547-7997
Quiet Retreat in the Canadian Rockies
Golden, V0A 1H1, 2493 Holmes Deakin Road
Ph. 1-888-344-7686 or 250 344 7685
Hostel-style backpackers B&B
Gibsons, V0N 1V7, RR# 7 1060 Keith Road
Ph. 604-886-2464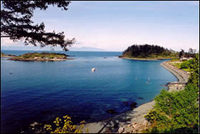 Welcome to our Oceanside Bed & Breakfast
Nanaimo, V9T 1G3, 3804 Hammond Bay Road
Ph. (250) 751-1409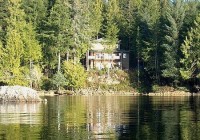 Watch the fishing boats go by.
Ucluelet, V0R 3A0, 1451 Port Albion Rd, Box 627
Ph. 250-726-7511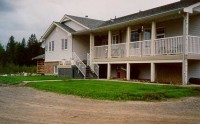 New country home and ranch in Caribou.
Lone Butte, V0K 1X3, 6847 Judson Road, C16 Crossroads R.R.#1
Ph. (250) 593-2384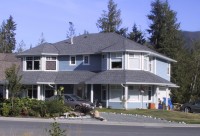 Unique home overlooking Cowichan Lake, near beach & marina.
Lake Cowichan, V0R 2G0, Box 1152, 518 Point Ideal Drive
Ph. 1 866 749 7790 or 250 749 7790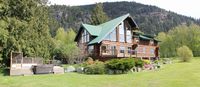 Your Mountain and River Adventure Base in the Pemberton Valley
Pemberton, V0N 2L0, 1428 Pemberton Farm Road, P.O. Box 68
Ph. (604) 966-8246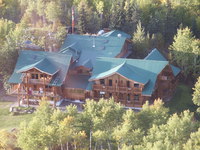 Rural country Lodge at the edge to wilderness. 10 min. from town overlooking the Bulkley Valley. Very quiet, relaxing, your gateway to great outdoor activities!
Smithers, V0J 2N7, 3105 McCabe Road
Ph. 250 847 5152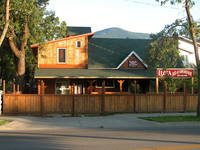 Downtown Grand Forks !!! PRICING PER NIGHT FROM $ 75.00 - $ 125.00 WITH FULL BREAKFAST
Grand Forks, V0H1H0, 558 Central Avenue, Box 2463
Ph. 250 443-3173