The many mountainous areas around British Columbia showcase familiar European settings inherited by early settlers who brought several architectural influences reflective of the Alps and mountaineering lifestyle. Lodges around BC suit couples through to larger groups, who hope to engage in hiking, great views, mountaineering, climbing, glacial exploration, or backcountry skiing.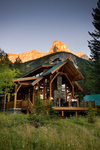 Everyday here is like no day anywhere else.
Field, V0A 1G0, P.O. Box 40
Ph. 1-866-619-6442 or (250) 343-6442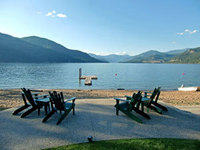 Beautiful Affordable Vacation Homes & Cottages
Christina Lake BC, V0H1E0, 1722 West Lake Drive
Ph. 1-866-447-9334 or 250-447-9334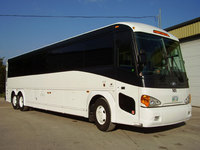 Quality and reliable services you can count on.
Experience Snowcat Skiing At Its Best.
Calgary, T3L 2R1, 31096 Coyote Valley Rd
Ph. 1-800-889-0765 or 403-239-4133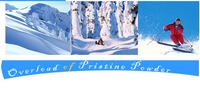 A million miles from stress, but only 500 yards from the highway, Powder King Mountain Resort is located in the center of the Pine Pass in Northern British Columbia.
Mackenzie, V0J 2C0, PO Box 487
Ph. 1.866.POW.KING or 1.866.769.5464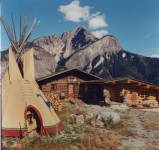 Log home on a hilltop with a spectacular 360 degree view of the rockies.
Golden, V0A 1H0, P.O. Box 1465
Ph. 250-344-5358