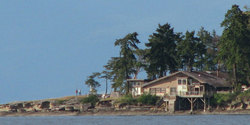 Vacation Rentals in British Columbia are meant for longer-term stays and specialize in fully equipped apartments, homes, cabins and houseboats. Whether you choose an apartment in downtown Vancouver, or a house on a lake or ski hill in the province of BC, are vacationing alone or in a large group, if you have a longer term stay in mind, and can plan ahead, our list of Vacation Rentals in British Columbia will find you just the right spot.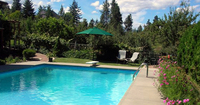 2 bedroom self-contained carriage house
Kelowna, V1W 4B3, 3920-Todd Road
Ph. 1-877-860-7905 or 250-860-7905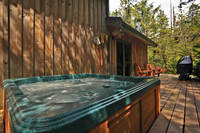 3 bedroom vacation rental with hot tub
Tofino, V0R 2Z0, 1341 Pacific Rim Highway, box 403
Ph. 250-725-2386 or 250-726-6656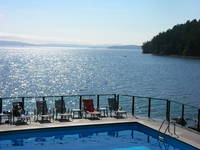 Pacific Ocean Penthouse Condo- Cliff-Hanging Heated Pool, Jacuzzi, Tennis and VIEWS+++. Bright. Spacious. PRIVATE. Fully equipped, sleeps up to 6, directly on beach! $140 - $290/night CAD; $1450 - $1695/wk peak; low off season rates! Snowbird specials!!
Nanaimo , British Co, Inn of the Sea Resort at Yellow Point
Ph. 1-877-818-1870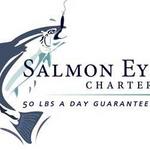 Accommodation and Fishing Guides. Vacation Rentals have 1600 square foot condos overlooking the ocean. They are modern and have heated floors in bath room and kitchen. We have a 50lbs a day guaranteed on 3 day Silver + fishing packages.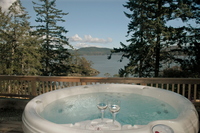 Vacation Homes and Cottages
Sooke, V9Z 0J1, 2629 Otter Point Road
Ph. 1 877 374 8944 or 250 642 7034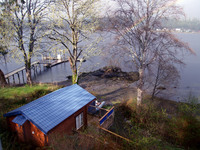 Two cozy waterfront cabins and a one-bedroom waterfront suite on half acre property on Ucluelet Harbour. Very private & romatic! Close to the Wild Pacific Trail, Long Beach & all amenities in town.
Ucluelet, V0R 3A0, 131 Garden Street, Box 541
Ph. 866-313-8108 or 250-726-8255

We offer waterfront accommodations on the boardwalk.
Bamfield, V0R 1B0, BOX 23
Ph. 250-728-3419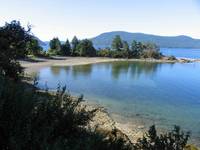 The Best place to be! You can't be any closer to the beach than this.
Salt Spring Island, V8K 1K9, 120 Langley Rd
Ph. 1-877-538-1601 or 250-538-1601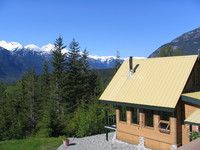 John's Perch - Cabin & Loft Apt. John's fully equipped cabin is "perched" on the edge of a plateau overlooking the Nusatsum valley and Bella Coola Valley including the Thunder Mountain range. You have 75 acres of forest to relax in. Town is 15 min away.
Hagensborg, V0T 1H0, 2900 Salloompt Rd, Box 219
Ph. 250-957-8440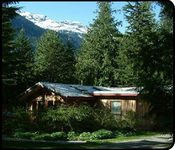 Casa Bella Guest Cottage offers you a welcome retreat while enjoying all the wonders of the Bella Coola Valley.
Hagensborg, V0T 1H0, 2659 Michelle Drive
Ph. 250-982-0005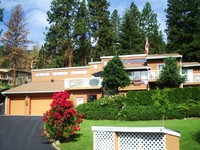 Bed and Breakfast and Cabin two B&B suites and full amenity cabin. Located half way between Vernon and Kelowna at Killiney Beach 7km North of Fintry Provincal Park. Minutes to beach. Wireless Internet.www.cedargrovebedandbreakfast.com
Vernon, V1H 2C7, 303 Kildare Way , Killiney Beach
Ph. 250-542-2497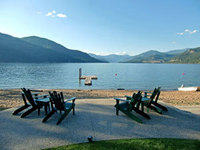 Beautiful Affordable Vacation Homes & Cottages
Christina Lake BC, V0H1E0, 1722 West Lake Drive
Ph. 1-866-447-9334 or 250-447-9334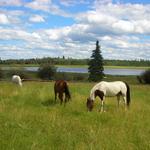 Chrome Heart Ranch Retreat - Private,peaceful lakefront cabins overlooking lush meadows and rolling hills. Our beautiful 154 acre property is abundant with an exquisite variety of birds. Become inspired with counselling in this serene and relaxed setting.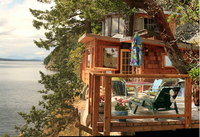 The Perfect Getaway!
Galiano Island, V0N 1P0, RR # 2
Ph. (250) 539-5239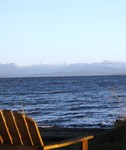 Come and Relax in our cozy beachfront cabin from $95.00 per night
Merville, V0R 2M0, 7892 Lenwood Road, P.O. Box 103
Ph. 250-337-2166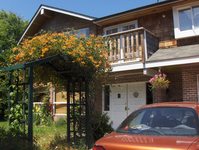 Outdoor Recreation Capital's Hot Spot B&B in Brackendale
Brackendale, V0N 1H0, 42044 Birken Rd
Ph. 604-815-1535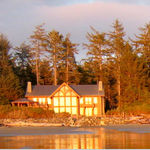 Discover Tofino lists a wide selection of vacation rentals and accommodations for your next holiday on the west coast of Vancouver Island, BC, Canada.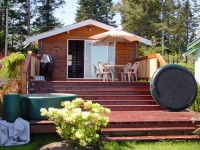 Romantic Oceanfront Cottage with hot-tub
Campbell River, V9H 1I2, 3991-A South Island Highway
Ph. 866-923-4589 or 250-923-4589

Luxury Cabin Accommodation
Port Hardy, V0N 2P0, 6305 Jensen Cove Road, P.O. Box 2505
Ph. (250) 949-8524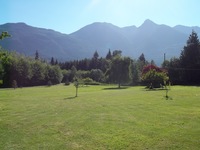 Nestled in the Sayward Valley surrounded by forest is a tranquil oasis where nothing is heard except the sounds of nature.
Sayward, VOP 1R0, 989 Frenchman Road
Ph. 250 282-3288
»
Cabins
from: $ 80.00 per night