If you want to travel on a budget in British Columbia, get close to the grass roots of the city, and meet an international cross section of travelers, there is no better way than to stay in a hostel. Often situated in interesting areas, and usually well serviced by public transportation, hostels in BC are great places for picking up travel tips from other residents. A favourite of generations of young travelers, British Columbia reaches out to the budget traveler with dozens of choices of hostels.

Hostel-style backpackers B&B
Gibsons, V0N 1V7, RR# 7 1060 Keith Road
Ph. 604-886-2464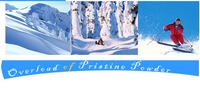 A million miles from stress, but only 500 yards from the highway, Powder King Mountain Resort is located in the center of the Pine Pass in Northern British Columbia.
Mackenzie, V0J 2C0, PO Box 487
Ph. 1.866.POW.KING or 1.866.769.5464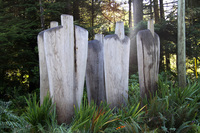 Tofino Botanical Gardens & Ecolodge
Tofino, V0R 2Z0, PO Box 886
Ph. 250-725-1220