To some, 'RV'ing' is like a religion, and its mythic stature in North America has even inspired Hollywood movies. 'RV'ers' enjoy the best of all possible worlds: adventure, freedom, predictability, comfort, and even the company of their dog. Many say that 'RV'ing is camping at its best: With their home on wheels, they enjoy their own bed and home cooking every night, and often park in some of the most scenic and lovely places the road can take you. If you are visiting British Columbia, and want to enjoy this pleasure for only a week or two per year, renting an RV is an easy and cost effective alternative to other forms of holiday travel and accommodation. The popularity of this form of travel is reflected in the abundance of RV parks in British Columbia.

RV parks specialize in providing everything you will need: AC power, water and sanitation service; laundromats, grocery stores and Internet connection; restaurants, fitness centres, and even swimming pools. Reservations are often recommended, so planning a stress free holiday is easy.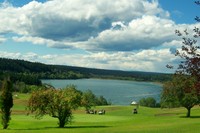 The 108 Resort Golf & Outdoor Adventures ~ 40 rooms, all with a fabulous view overlooking our Championship 18-Hole Golf Course and 2 beautiful lakes, Continental Breakfast included with your room, Heated Outdoor Pool, 2 Indoor Saunas, and much more!
108 Mile Ranch, V0K 2Z0, 4816 Telqua Drive, Box #2
Ph. 1-800-667-5233 or 250-791-5211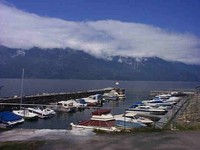 A getaway from the everyday.
Boswell, V0B 1A0, 13165 Highway 5A
Ph. 250.223.8271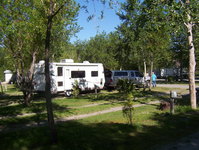 BC Tourist Approved Accommodation
Cache Creek, V0H 1H0, 1621 East Trans-Canada Highway #1
Ph. (250) 457-6633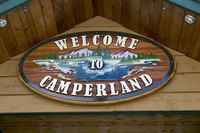 Nestled at the foot of majestic Mt. Cheam in beautiful British Columbia's Upper Fraser Valley.
Rosedale, V0X 1X0, 53730 Bridal Falls Rd.
Ph. (604) 794-7361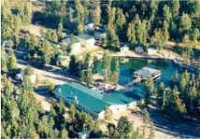 The hotel to stay at on your visit to Wells Gray Park
Clearwater, V0E 1N1, 373 Clearwater Valley Road
Ph. 1-888-837-1161 or 250-674-3909

BC forest and riverfront campsites make the perfect setting for your retreat from the everyday grind.
Hope, V0X 1L4, 800 Kawkawa Lake Rd.
Ph.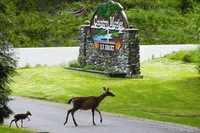 The resort is a fisherman's paradise and an excellent vacation spot for nearly anyone.
Chemainus, V0R 1K4, 9010 Trans Canada Highway
Ph. 250.246.2078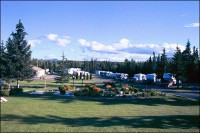 A clean, quiet and relaxing place to stay on your way up north.
Vanderhoof, V0J 3A0, PO Box 1512
Ph. (250) 567-3161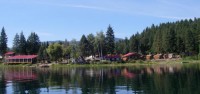 Scenic & quiet on Dutch Lake. 9 self-contained lakeside cabins, 65 RV/campsites and the Painted Turtle Restaurant in Clearwater BC.
Clearwater, V0E 1N2, 361 Ridge Drive
Ph. 1-888-884-4424 or (250) 674-3351
Hostel-style backpackers B&B
Gibsons, V0N 1V7, RR# 7 1060 Keith Road
Ph. 604-886-2464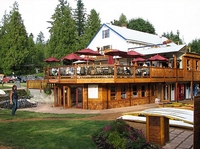 Historic Hotel & Resort with Cottages, RV Park, Campground, full-service marina, full licensed restaurant & pub, housekeeping cottages and gift shop
Quadra Island, V0P 1H0, PO Box 100 Heriot Bay
Ph. 1-888-605-4545 or 250-285-3322
Historic Roadhouse & Shuswap Native Village
Cache Creek, V0K 1H0, P.O. Box 878, Junction Hwys. 97 & 99
Ph. (250) 457-9722
Holiday Park Resort ~ Canada's Largest 4 Season RV & Condo Destination for Travel, Vacation & Retirement.
Kelowna, V4V 1P4, 1 - 415 Commonwealth Rd
Ph. 1-800-752-9678 or 250-766-4255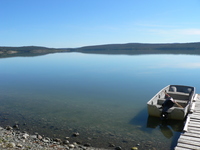 Lake Front Cabins, Lake Front campsites. Beautiful resort with all amenities.
Chilanko Forks, V0L 1H0, 3904 Puntzi Lake Road
Ph. 250-481-1130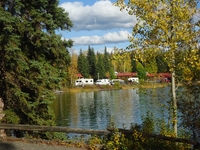 We are located in the Interlakes Area, right on Sheridan Lake in a nice and quite bay. The Fishing Highway 24 leads you to the entrance gate of Loon Bay Resort, 45km from 100 Mile House and 68km from Little Fort;
Lone Butte, V0K 1X1, 7250 Texas Rd
Ph. (250) 593-4431
South of Nanaimo are 40 acres where you can sleep in the fresh air and awaken to the sounds of nature. Spend a day at the swimming hole, or loaf by the pond with your fishing rod. Take a nap, play beach volleyball, & finish the day around an open fire.
Nanaimo, V9X 1R2, 1092 Spruston Road
Ph. 8663112267 or 2502451169

1 mile of south facing pacific ocean front for your camping enjoyment close to Long Beach,Ucluelet & Tofino on the west coast of Vancouver Island B.C. Canada.
Ucluelet, V0R 1A0, SECTION 54, Clayuquot District
Ph. 250-537-2081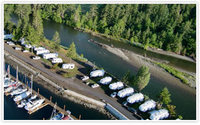 Surround yourself with sand, sea, river, mountains and forest!
Black Creek, BC, 9082 Clarkson Avenue
Ph. 877 239-5600 or 250 337-5600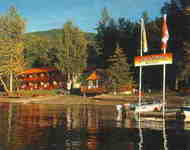 We are located in the heart of the Cariboo Chilcotin region of British Columbia on beautiful Canim Lake.
Canim Lake, V0K 1J0, Box 32
Ph. 250-397-2243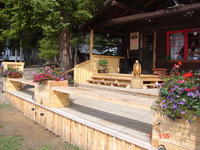 Where the fly fishing is the best in the west by the dam site. Come relax with family and friends in a mountain lake natural setting.
Kelowna, V1P 1A2, 11950 Postill Lake Rd.
Ph. 1-877-623-6982 or (250) 212-0579