If you expect more from your hotel than simply a bed for the night, a full service resort or resort with a specific theme may be just the thing. From award-winning 4 and 5 star luxury establishments, with pools, spas, tennis courts and golf courses, to smaller establishments whose accommodations are linked with a specific activity such as fishing, skiing, or horseback riding, British Columbia has something to suit every taste. Many offer tours and excursions, and all pride themselves on having great on-premises restaurants. From relaxation to adventure, there is a resort in the province of British Columbia that will assure you the perfect holiday.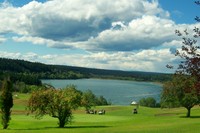 The 108 Resort Golf & Outdoor Adventures ~ 40 rooms, all with a fabulous view overlooking our Championship 18-Hole Golf Course and 2 beautiful lakes, Continental Breakfast included with your room, Heated Outdoor Pool, 2 Indoor Saunas, and much more!
108 Mile Ranch, V0K 2Z0, 4816 Telqua Drive, Box #2
Ph. 1-800-667-5233 or 250-791-5211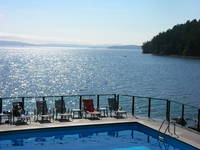 Pacific Ocean Penthouse Condo- Relaxed Getaways, Cliff-Hanging Heated Pool (seasonal), Jacuzzi (year-round), Tennis and World-Class Views!!! Sleeps up to 6 guests, located directly on the beach!
Nanaimo , British Co, Inn of the Sea Resort at Yellow Point
Ph. 1-877-818-1870
Eagle's Nest Resort overlooks beautiful Anahim Lake and spectacular Tweedsmuir Park is on our doorstep.
Anahim Lake, V0L 1C0, PO Box 3403
Ph. 1-800-742-9055 or 250-742-3707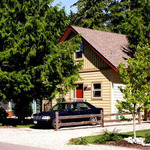 Comfortable cottage for vacation or business travel near Rathtrevor Park & Beach.
Parksville, V9P 2E3, 1080 Resort Drive
Ph. 778-895-7331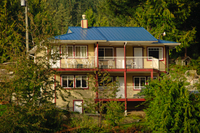 On the waterfront in the Sunshine Coast village
Egmont, V0N 1N0, 6781 Bathgate Rd
Ph. 604-883-2222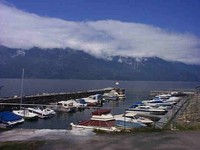 A getaway from the everyday.
Boswell, V0B 1A0, 13165 Highway 5A
Ph. 250.223.8271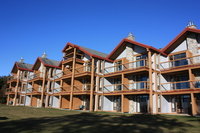 Located on Mackenzie Beach...Discover the Spirit!
Tofino, V0R 2Z0, 1119 Pacific Rim Highway
Ph. 1.800.661.9995 or 250.725.4445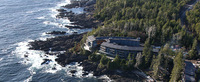 Join us at the magnificent Black Rock Oceanfront Resort in Ucluelet.
Ucluelet, V0R 3A0, 596 Marine Drive, PO Box 310
Ph. 1-877-762-5011 or 250-726-4800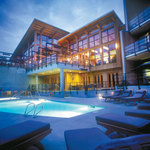 Brentwood Bay Resort & Spa We've discovered that understated elegance and discerning service are essential. Simple, intimate, involving. It's all about an appetite for new experiences.
Victoria, V8M 1C5, 849 Verdier Ave
Ph. 1 888 544 2079 or 250 544 2079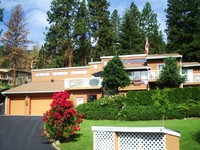 Bed and Breakfast and Cabin two B&B suites and full amenity cabin. Located half way between Vernon and Kelowna at Killiney Beach 7km North of Fintry Provincal Park. Minutes to beach. Wireless Internet.www.cedargrovebedandbreakfast.com
Vernon, V1H 2C7, 303 Kildare Way , Killiney Beach
Ph. 250-542-2497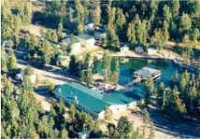 The hotel to stay at on your visit to Wells Gray Park
Clearwater, V0E 1N1, 373 Clearwater Valley Road
Ph. 1-888-837-1161 or 250-674-3909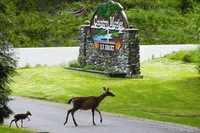 The resort is a fisherman's paradise and an excellent vacation spot for nearly anyone.
Chemainus, V0R 1K4, 9010 Trans Canada Highway
Ph. 250.246.2078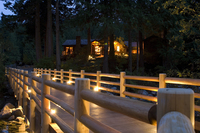 A Wilderness Destination Resort with Luxury Lodging
Dent Island, V0P 1V0, PO BOX 8
Ph. 250.203.2553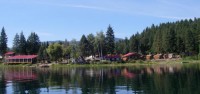 Scenic & quiet on Dutch Lake. 9 self-contained lakeside cabins, 65 RV/campsites and the Painted Turtle Restaurant in Clearwater BC.
Clearwater, V0E 1N2, 361 Ridge Drive
Ph. 1-888-884-4424 or (250) 674-3351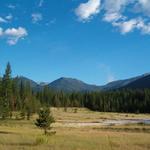 Wilderness Retreat - Luxury camping at its finest. Leave your cell at home: it won't work here.
Canal Flats, V0B 1B0, 2030 Findley Creek Road
Ph. 250-349-5394
Grizzly Bear Tours, Lodge and Safari offers grizzly tours and grizzly bear watching from viewing stands and wildlife tours for grizzly bears, killer whales (orca) humpback whales, dolphins, stellar seals, sea lions, black bears and eagles.
Courtenay, V9N 8Z9, #10 3100 Kensington Crescent
Ph. 1-877-764-4286 or 250-334-8858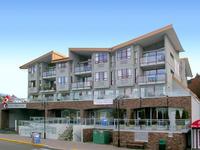 Lakefront luxury accommodation in Harrison Hot Springs B.C.
Harrison Hot Springs, V0M 1K0, 160 Esplanade Avenue, Box 460
Ph. 1-866-338-8111 or 604-796-1111
Holiday Park Resort ~ Canada's Largest 4 Season RV & Condo Destination for Travel, Vacation & Retirement.
Kelowna, V4V 1P4, 1 - 415 Commonwealth Rd
Ph. 1-800-752-9678 or 250-766-4255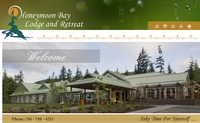 Not-For-Profit Health & Wellness Centre. Gateway to the Rainforest on Vancouver Island. Enjoy a Variety of Wellness and Spa Packages.
Honeymoon Bay, V0R 1Y0, 10028 Park Drive, Box 121
Ph. 1-888-749-4252 or 250 749 4252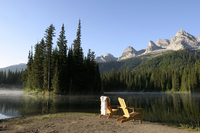 Winter Catskiing, Summer Hiking, Dining and Accommodation in the Canadian Rocky Mountains
Fernie, V0B 1M0, 602a 2nd Ave, P.O. Box 1229
Ph. 250.423.3700