British Columbia Travel Guide
The unofficial BC Travel & Tourism Guide
Francis/King - Regional Park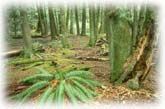 Francis/King Regional Park
Located on Munn Road in Saanich and features a quiet old growth park of gentle woodland trails, wildflower meadows, and access boardwalk trail. The park also boasts a new and improved wheelchair-accessible trail, the Elsie King Interpretive Trail, which features hard-packed gravel paths and boardwalks with trailside signs to enhance your outing in the park. Facilities include washrooms, parking, picnic tables and a nature house that is open from noon to 4 pm on weekends and holiday Mondays .
Frances King Regional Park can be reached by taking Douglas Street north to Burnside Road. Turn left and follow Burnside until you reach Prospect Lake Road. Turn right and follow Prospect Lake Road to Munn Road.

Contact Info:
Just click on the following links for more information about nearby communities such as Saanich (accommodations in Saanich), Vancouver Island and Gulf Islands (accommodations in Vancouver Island and Gulf Islands), Victoria (accommodations in Victoria).