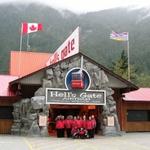 Aerial trams will give you a birdsí eye view of this historic landmark where 200 million gallons of water per minute thunder through this 33 metre wide passage.
Hope, V0X 1L0, PO Box 129
Ph. 604-867-9277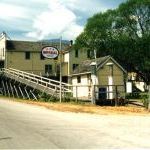 Located near the junction of the Harrison and Fraser Rivers, the Kilby Store and Farm stands as the only reminder of the once thriving community of Harrison Mills.
Harrison Mills, V0M 1L0, 215 Kilby Road
Ph. 604-796-9576 or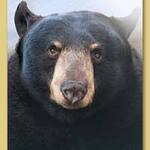 The North Island Wildlife Recovery Centre cares for the well-being of Vancouver Island wildlife. Part of what we do is: Rehabilitation of wildlife, educational programs, guided tours, opportunities to view wildlife, especially raptors and black bears.
Errington, V0R1V0, 1240 Leffler Rd.
Ph. 250 248 8534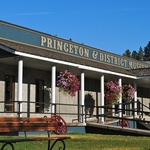 Princeton Museum
Princeton , V0X 1W0, 167 vermilion ave, PO BOX 281
Ph. 250-295-7588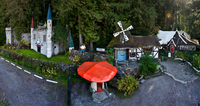 The Enchanted Forest, a must see BC attraction. See over 350 Jolly Folk figurines, BC's tallest treehouse and paddle with rowboats!
Revelstoke, V0E 2S0, Box 2938
Ph. 1-866-944-9744 or (250) 837-9477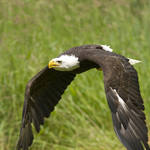 Get Up Close to Amazing Birds of Prey
Duncan, V9L 5W4, 1877 Herd Road
Ph. 18776951695 or 250-746-0372