Businesses in British Columbia are aware of their public image and how they can help impact the needs of their communities. Supporting these activities are the Chambers of Commerce in each city, the Tourism Centers and individual corporations, such as Real Estate services welcoming new residents.

For residents, visitors and would-be visitors, an excellent source of information about the 108 Mile Ranch neighbourhood and community.
108 Mile Ranch, V0K 2Z0, PO Box 85
Ph. 250 791-9206
Adam's River Salmon Society, Blair Acton, Chase

"Salute to the Sockeye" Struggling against insurmountable odds, 1 out of every four thousand eggs laid in the Adams River lives to returns as a spawning adult. Experience the majesty, beauty and tragically poignant life of the Pacific Sockeye Salmon.
Chase, V0E 1M0, mailing: Box 1563
Ph. 250 679-3104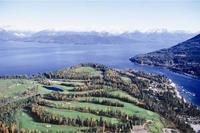 Relax, read a book, watch the osprey fly by, and savour the simple life.
Balfour, V0G 1C0, P.O. Box 2
Ph. 250-229-2116

Looking forward to an exciting new season in 2007!
Bamfield, V0R 1B0, British Columbia,
Ph. 250 728-3500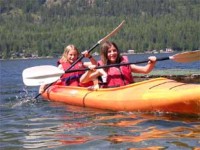 Warmest tree-lined lake in BC, a year around family resort like no other.
Christina lake, V0H 1E2, 1925 Highway 3
Ph. 250 447 6161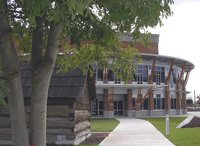 Heart of the Fraser Valley
Surrey, V3S 1G4, 17687 56A Avenue
Ph. 604-574-9802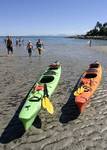 Discover the Possibilities!
Courtenay, V9N 2L3, 2040 Cliffe Avenue
Ph. 250-334-3234

The village is a fascinating blend of sail and fishing boats, piers, wharves and floating homes.
Cowichan Bay, V0R 1N0, P.O. Box 23
Ph. 250 252 1400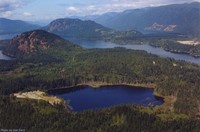 Welcome to Beautiful Cowichan Lake area. We would be happy to point you in any driection you wish. Cowichan Lake is the perfet gateway to the rugged and beautiful West Coast and Pacific Rim!
Lake Cowichan , V0R2G0, 125C South Shore Rd., Box 824
Ph. (250) 749-3244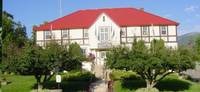 Your Creston Business Source
Creston, V0B 1G0, 121 Northwest Blvd
Ph. 1-866-528-4342 or 250-428-4342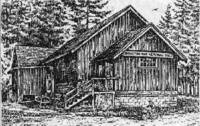 Community Hall
Errington, V0R 1V0, Box 15, 1390 Errington RD
Ph. 250-248-5106

Welcome to the Esquimalt Chamber of Commerce
Victoria, V9A 7J5, 1153 Esquimalt Rd
Ph. (250) 704-2525
Fernie Nordic Society, Fernie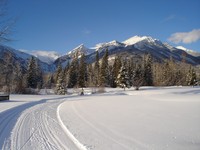 Fernie Nordic Cross Country Skiing Trails
Fernie, BC, Box 2847
Ph. 250-423-3091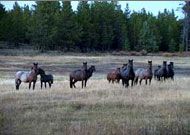 Protecting Fish Lake and the Wild Horses of the Brittany Triangle
Victoria, V8S 4J1, 1010 Foul Bay Road
Ph. (250) 592-1088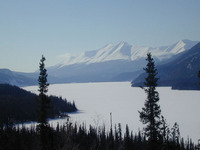 The Fort Nelson & District Chamber of Commerce will be the collective voice for business in the Northern Rockies Regional District
Fort Nelson, V0C 1R0, Box 196
Ph. (250) 774-2956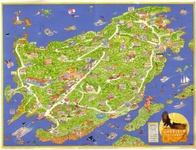 Gabriola is a beautiful rural island enjoying a temperate climate, a strong sense of community, and a pastoral natural setting.
Gabriola Island, V0R 1X0, Box 249
Ph. (250) 247-9332 or (250) 247-9332

Connecting continents, capital, and cultures
Victoria, V9A 2B4, #201 -3185 Tillicum Road
Ph. (250) 370-7765 or (250) 370-7765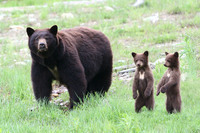 Get Bear Smart!
Whistler, V0N 1B0, PO Box 502
Ph. 604-905-4209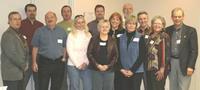 The Gibsons & District Chamber of Commerce is dedicated to promoting local business and taking a leadership role in issues affecting the business community.
Gibsons, BC, 900 Gibsons Way
Ph. 604-886-2325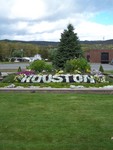 Houston & District Chamber of Commerce and Visitor Information Centre
Houston, V0J 1Z0 , 3289 Highway 16 , PO Box 396
Ph. 250-845 7640