One advantage of being a province with a strong economy, an expanding population and tourist appeal, is that the choice of fine dining continues to grow. Even the most discerning of palettes will find a restaurant that meets and probably exceeds their expectations. The diverse cultural influences and culinary open-mindedness that are evident throughout the province have been an inspiration to Gourmet Chefs who settle here from all over the world. Whether you are in search of the ultimate Chausson de Sole à la Truffe, Teppan-yaki Steak, Rack-of-Lamb, or Strawberry and White Chocolate Cheesecake, you will find it somewhere in British Columbia.

Total listings: 6 Showing: 1-6
Page:

[1]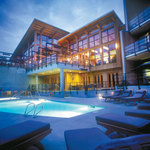 Brentwood Bay Resort & Spa We've discovered that understated elegance and discerning service are essential. Simple, intimate, involving. It's all about an appetite for new experiences.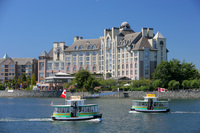 Delta** Victoria Ocean** Pointe Resort and Spa – All Newly Renovated Guestrooms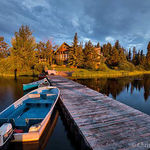 Eagle's Nest Resort overlooks beautiful Anahim Lake, with spectacular Tweedsmuir Park on our doorstep.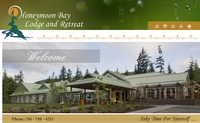 The Honeymoon Bay Lodge & Retreat is a Christian Not-For-Profit Retreat Centre. The Retreat is a ministry of Youth For Christ Canada, an organization that ministers to at risk youth across Canada. The Retreat will be used in the training and care of YFC.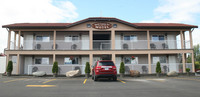 Clean affordable accommodations and great food at the North Country Inn Ltd.

Great value 3 star accommodation; pet friendly; central location; amazing service and facilities - guest kitchen, games room, movie room (free rentals); friendly, knowledgeable staff. Summer and winter packages available (discounts) - come and enjoy Ferni
»
Rooms
from: $ 105.00 per night

Page:

[1]