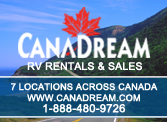 RV Rentals Experience Canada at your own pace in a CanaDream RV. CanaDream offers RV Rentals from 7 locations across Canada. We rent campervans, truck campers and motorhomes.
Delta, V4G 1A9, 7119 River Road
Ph. 1-800-923-2331 or 604-940-2171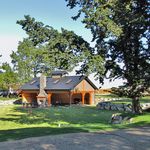 Cape Lazo RV & Campground - Oceanside Camping in the Beautiful Comox Valley! Meticulously renovated and close to town. Family, group, pet & big rig friendly. Onsite store, playground & watersport rentals.
Comox, V9M 3X2, 685 Lazo Road
Ph. 1-888-558-3946 or 250-339-3946
A 100% BC Jet Boat Experience on the Mighty Fraser River
Mission, V2V 2Y6, 7057 Mershon Street
Ph. 1-866-348-6877 or 604 826 7361
Holiday Park Resort ~ Canada's Largest 4 Season RV & Condo Destination for Travel, Vacation & Retirement.
Kelowna, V4V 1P4, 1 - 415 Commonwealth Rd
Ph. 1-800-752-9678 or 250-766-4255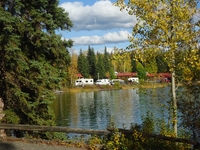 We are located in the Interlakes Area, right on Sheridan Lake in a nice and quite bay. The Fishing Highway 24 leads you to the entrance gate of Loon Bay Resort, 45km from 100 Mile House and 68km from Little Fort;
Lone Butte, V0K 1X1, 7250 Texas Rd
Ph. (250) 593-4431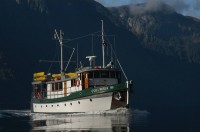 Eco Tours: Kayak, Natural History, First Nations, Settler's History
Heriot Bay, V0P 1H0, Box 30
Ph. 1-888-833-8887 or 250-202-3229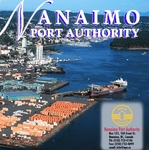 Welcome to the Nanaimo Port Authority
Nanaimo, V9R 5H7, 104 Front Street
Ph. (250) 753-4146
Simply Spectacular, Spectacularily Simple
Radium Hot Springs, V0A 1M0, 9300 Settlers Rd.
Ph. 1 877 647-4525 or 250 342-6516
Five acres overlooking stunning Silva Bay!
Gabriola Island, V0R 1X7, 3350 Coast Road
Ph. 250 247 8931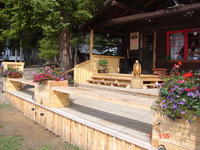 Where the fly fishing is the best in the west by the dam site. Come relax with family and friends in a mountain lake natural setting.
Kelowna, V1P 1A2, 11950 Postill Lake Rd.
Ph. 1-877-623-6982 or (250) 212-0579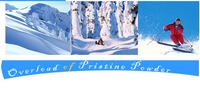 A million miles from stress, but only 500 yards from the highway, Powder King Mountain Resort is located in the center of the Pine Pass in Northern British Columbia.
Mackenzie, V0J 2C0, PO Box 487
Ph. 1.866.POW.KING or 1.866.769.5464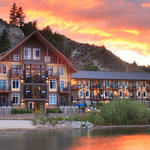 A Destination for all season!
Summerland, V0H 1Z1, 13011 Lakeshore Drive
Ph. 1-877-494-8111 or 250-494-8180

The ultimate Sunshine Coast vacation experience...
Madeira Park, V0N 2H0, 12695 Sunshine Coast Hwy.
Ph. (604) 883-9177