Welcome to our Cabin - Log Cabin - Cottage guide for information about Cabin - Log Cabin - Cottages in Clearwater.
Experience the wilderness at Star Lake Resort
Clearwater, V0E 1N2, 1380 Clearwater 100 Mile FSR
Ph. 250-674-8494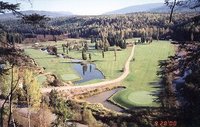 RV Camping in the wilderness. Come join our full service sites, hot showers, laundry, mineral springs pool, golfing, hiking, fishing, relaxing in the wilderness!
Clearwater, V0E 1N1, 6624 Clearwater Valley Rd
Ph. 250-674-0009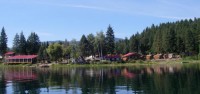 Scenic & quiet on Dutch Lake. 9 self-contained lakeside cabins, 65 RV/campsites and the Painted Turtle Restaurant in Clearwater BC.
Clearwater, V0E 1N2, 361 Ridge Drive
Ph. 1-888-884-4424 or (250) 674-3351