7th annual Party at the Pier, Celebrating our Maritime Community
Date:
Sunday Jul 14, 2013
Community: North Vancouver
(Category: Events/Festivals, Family event)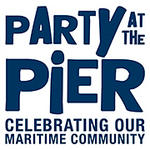 The Lower Lonsdale Business Association presents North Vancouver's 7th Annual Party-at-the-Pier Family Festival, Celebrating Our Maritime Community, at The Shipyards located at the foot of Lonsdale Avenue on Sunday July 14, 2013.
Voted one of the best musical festivals on the North Shore this year's event offers FREE family-friendly entertainment and activities for all to enjoy! Come dressed in your finest Pirate gear and perhaps take home a prize for the best costume!
Party-at-the-Pier will host numerous marine-themed activities and displays, along with entertainment on the Shipbuilders' Square stage and adjacent piers from 11 am – 5 pm. Some of British Columbia's best musical talent is on board including: award winning children's entertainers Bobs & Lolo, Tangent, Flying Not Falling Vaudeville Show, Rumba Calzada, Impossible Bird and Lions Gate Sinfonia. Other activities include: a petting zoo, the Vancouver Aquarium Aqua Bus, carnival games, strolling performers, face painters, balloon creations, visiting mascots, interpretive tours and much much more! Raffle tickets will also be sold during the Festival for a draw for 2 return tickets anywhere within North America that Air Canada flies, including Mexico, Hawaii & the Caribbean.
Visiting ships over the weekend at the Burrard Drydock will include two Maritime Forces Pacific Orca Class Patrol Vessels; Cougar and Moose, the Royal Canadian Marine Search & Rescue Station 2 and Seaspan's Tug Boat Ballet performance. Advance tickets for Port Metro Vancouver's Interpretive Harbour Tour on board the Magic Charm will go on sale June 15, 2013 at the John Braithwaite Community Centre and the North Shore Neighborhood House. Tickets will be priced at $2 for children (12 and under) and seniors and $5 for adults for sailings on the Sunday at 1:30pm, 2:30pm and 3:30pm. Net proceeds from ticket sales will benefit the North Shore Neighborhood House.
Contact Info: