Welcome to our Art cards guide for information about Art cards in Nakusp.
Total listings: 2 Showing: 1-2
Page:

[1]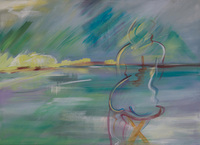 Visual Artist Studio
Nakusp, V0G 1R0, Box 961, 86 3rd Avenue SW
Ph. 250-265-6807
Tree roots/stumps, plants, exotic and mundane, and animals are the subject matter for this painter. The plastered surface she paints on give her powerful paintings a unique quality.
Nakusp, V0G 1R1, 140 Alexander Rd.
Ph. 250-265-4636
add your listing