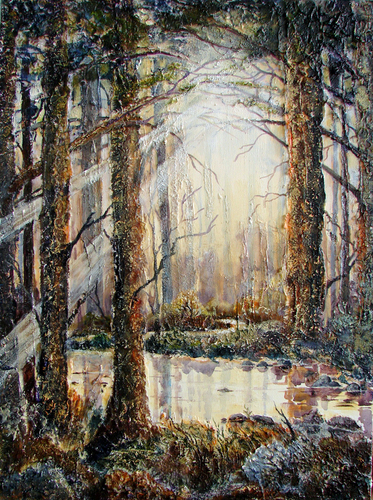 "Sounds of Silence". This 24x18 inch acrylic painting is enhanced using a mixture of plaster & gel to give additional texture. Very striking!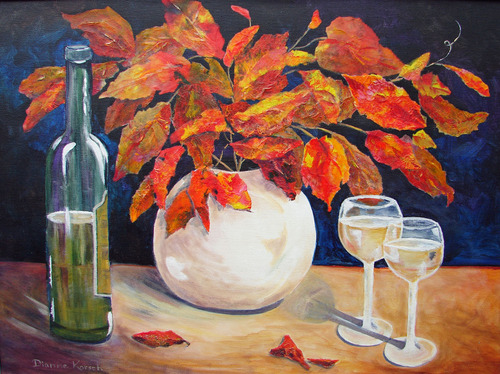 "October Gold", a stunning acrylic/collage painting - image size 18x24.

October Gold is currently hanging in the tasting room at Lang Vineyards in Naramata.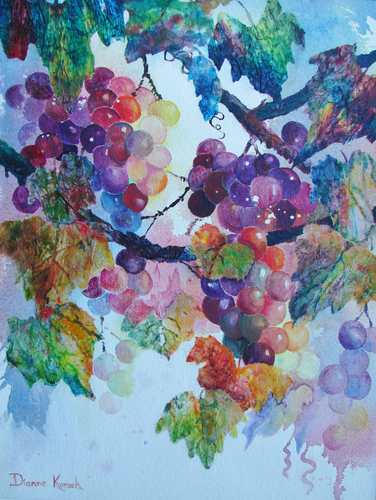 "Summer Spectacle", a mixed media painting 20x24, using watercolour, acrylic, ink & collage. Fun and effective!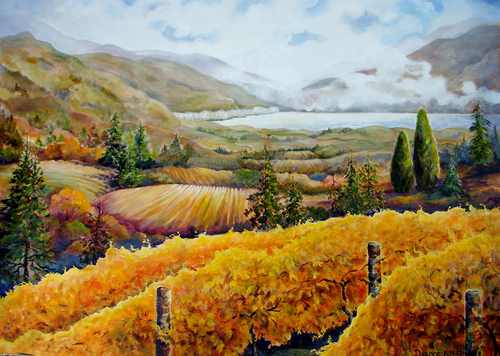 "The Naramata Bench II", an acrylic painting depicting the wonderful views to Penticton in the autumn when the vineyards turn lovely fall colours.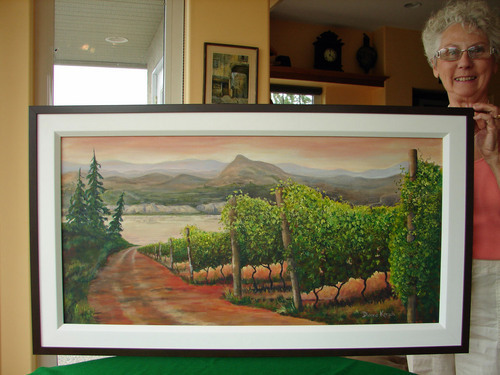 "Giant's Head Vista", depicting the view to the West through the many vineyards in our Naramata.