BC Accommodations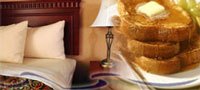 BC has a variety of different accommodations, from Hotels to Motels, Bed & Breakfasts, Lodges and Mountain Lodges, Guest Ranches or Hostels for the individual younger traveler who wants to experience it close up.

For the independent traveler who wants to stay longer at one place there are Vacation rentals or Cabins.

If you prefer to be closer to nature you can check out our RV Parks, Campgrounds or if you travel by boat you might want to look at BC marinas.
Still not sure what you are looking for? Browse the complete list of all BC accommodations.

Things to do in BC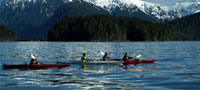 Whale Watching, Wildife Viewing, Fishing, Golfing and many other things to do.
BC Arts, Culture & Heritage
Discover BC's Arts, Culture and Heritage. Take a hike in one of the many Regional, Provincial and National Parks or visit BC's attractions and heritage sites.

More interested in workshops or festivals? Check out our events area for more information about what's going on in British Columbia.

To find out more about BC's talented artists, visit their online shops on GoBC or enjoy a BC Arts & Studio Tour.