British Columbia is blessed with a complex shoreline featuring innumerable sheltered bays and coves. Marinas offer full-service moorage including fuel, showers, laundry and boat rentals. Marine Resorts provide accommodations, restaurants and stores, and make for a complete and relaxing holiday destination. Take a fishing charter, whale-watching tour, diving expedition, or simply sit on your deck at the Marina and enjoy the view. Whether you arrive by boat, car or plane, your holiday at a Marine Resort in British Columbia is all about enjoying the sea.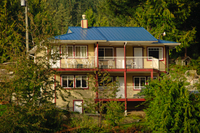 On the waterfront in the Sunshine Coast village
Egmont, V0N 1N0, 6781 Bathgate Rd
Ph. 604-883-2222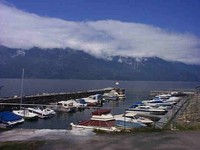 A getaway from the everyday.
Boswell, V0B 1A0, 13165 Highway 3A
Ph. 250.223.8270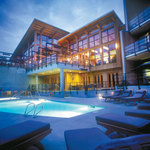 Brentwood Bay Resort & Spa We've discovered that understated elegance and discerning service are essential. Simple, intimate, involving. It's all about an appetite for new experiences.
Victoria, V8M 1C5, 849 Verdier Ave
Ph. 1 888 544 2079 or 250 544 2079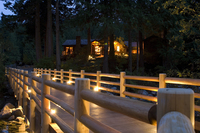 A Wilderness Destination Resort with Luxury Lodging
Dent Island, V0P 1V0, PO BOX 8
Ph. 250.203.2553
Five acres overlooking stunning Silva Bay!
Gabriola Island, V0R 1X7, 3350 Coast Road
Ph. 250 247 8931

The ultimate Sunshine Coast vacation experience...
Madeira Park, V0N 2H0, 12695 Sunshine Coast Hwy.
Ph. (604) 883-9177