The lower mainland region of British Columbia is home to the West Coasts metropolitan hub that serves as the third largest city in Canada and is home to over 2 million residents in the 21 municipalities of Greater Vancouver. Spread from Horseshoe Bay on the west side all the way south to the US boarder this picturesque city set in front of snow capped mountains and its ocean coast line pulses with big business and big experiences travelers flock to from around the world. The golfing and recreational outdoor parks are fine examples of what types of forested playgrounds can be found in beautiful British Columbia.


Outdoor and indoor recreation of all levels can be experienced in many of the City Centres and surrounding municipalities. Generally, the spring and summer weather is warm and sunny and even with the mild climate and rain through late fall and winter travelers find the nightlife, gourmet foods, cultural centres, shopping and views enough to wet their appetite. More than few days would be necessary to scope out the coast line, visit the parks, take in some of the attractions, ride a train up to Whistler, or shuttle over on the BC vehicle/passenger ferry system to explore the Garden City of Victoria.

Population: 2,208,300

Highlights:
Gas Town & Storyeum (BC History)
Science World
Museum of Anthropology
Canada Place & CN Imax
Grandville Island
Stanley Park, Vancouver Aquarium & Lion's Gate Bridge
Grouse Mountain (Skiing/Gondola Views)
Vancouver Art Gallery
Grandville Street, Metrotown, Robson Street & Pacific Centre Shopping
China Town & Dr. Sun Yat-Sen Classical Chinese Garden
Great Nightlife & Fine Dining
Bloedel Conservatory in Queen Elizabeth Park
Water parks in Chilliwack, Cultus Lake, & Tsawwassen
Capilano Suspension Bridge, Grouse Mountain (skiing/gondola), & Cleveland Dam
Sports Venues: GM Place home to the Vancouver Canucks of the National Hockey League, BC Place Stadium home to the BC Lions of the CFL,Pacific Coliseum home to the Vancouver Giants of the WHL, Nat Bailey Stadium home of the Vancouver Canadians Professional Baseball Club, Burnaby's Swangard Stadium home to the Vancouver Whitecaps soccer team, and Hastings Racecourse (horse racing).

History:
The aboriginal people settled in the area, now known as Vancouver, had potentially resided here for more that 4,000 years ago (some time after the last ice age 10,000 years ago). Three prominent tribes of the First Nations culture that mastered the skills of long house wood buildings of Western Red Cedar and economic systems of status (ranking)were the Musqueam, Squamish, and Tsleil'wauthuth. Life, at that time, entailed efforts made by all members for survival, rearing of young members in the villages, food collection and historical depiction through language (stories) and legends (tales of the spirit world). Their family markings were carved into giant trees as totem poles which stood outside their homes and other totems of the tribe were placed on the grounds of their villages. These historic symbols are seen throughout Vancouver today and in the local museums and cultural centers.

By 1791, the first European to discover the Strait of Georgia on the West Coast of Vancouver Island was Spanish Captain Jose Maria Narvaez. Later, (1757-1798) British Captain George Vancouver arrived and continued to explore the Strait further until he reached the mainland to discover the area now named in his honour, Vancouver.

Vancouver's port industry and economy was initially fed by lumber sawmills, the CPR Railway, and saloons. After the Panama Canal was completed in 1914, the Port was able to compete in International Trade and thus thrust Vancouver into the market center stage. More business would come to the city as word spread in Europe about the "new land's" (British Columbia's) gold rush. Though the city battled with discrimination of Asian migrant workers, the depression and the aftermath of the end of the gold rush, Vancouver's dense and very diverse cultures harmoniously thrive today. Each distinct "town" portrays a strong sense of pride and ethnic charm in commemoration of their ancestor's commitment to a new life.

Climate:
Summer average 20 degrees Celsius
Winter average 6 degrees Celsius
Often with the mountain range backing the city, days in late fall and winter are rainy for whole days or weeks.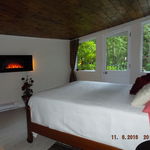 Private two room deluxe suite with spiral staircase and jacuzzi bath.One queen bed and one full size sofa bed. One acre of gardens on the Alouette River. Patio with BBQ for guests. Homemade fresh breakfast catered to you daily. Friendly hosts Myra + Al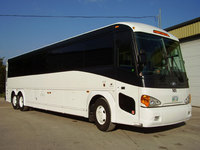 Providing charter and bus rentals across Canada Get a quote directly from a bus company and save.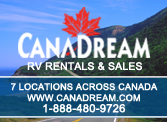 RV Rentals Experience Canada at your own pace in a CanaDream RV. CanaDream offers RV Rentals from 7 locations across Canada. We rent campervans, truck campers and motorhomes.