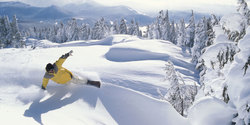 The great receding glaciers of the last ice age left behind incredible carved mountains as prime, world-class, downhill slopes which wait for today's pleasure skiers to take advantage of their perfectly groomed runs. Skiing and snowboarding are huge past-time sports in British Columbia. Snow starts to fall in most areas around late November through to March many ski hills are packed with enthusiasts wanting the fresh powder and glistening BC sunshine! From the Sunshine Coastal Resort town of Whistler/Blackcomb through to the Rocky Mountains several communities are coupled by resort model ski hills which put out a tremendous effort to make the most of what Father Winter delivers!
Experience Snowcat Skiing At Its Best.
Calgary, T3L 2R1, 31096 Coyote Valley Rd
Ph. 1-800-889-0765 or 403-239-4133
Simply Spectacular, Spectacularily Simple
Radium Hot Springs, V0A 1M0, 9300 Settlers Rd.
Ph. 1 877 647-4525 or 250 342-6516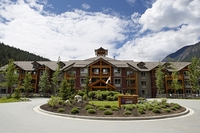 WHERE RETREAT BECOMES ADVENTURE
Pemberton, V0N 2L1, 1490 Portage Road
Ph. 604-894-2000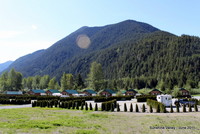 Located near Hope, BC, Sunshine Valley RV Resort & Cabins is a year round vacation destination.
Sunshine Valley, V0X 1L5, 14850 Alpine Blvd.
Ph. 604-869-0066