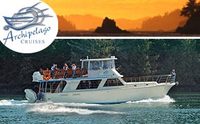 Whale watching & wildlife cruises, Broken Group Islands and sunset tours
Ucluelet, V0R3A0, Whiskey Landing Marina, 1634 Cedar Rd.
Ph. 250-726 8289
Cruise Desolation Sound.
Lund, V0N 2G0, Box 16
Ph. 604-483-8128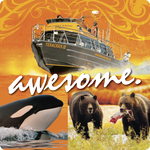 Come join us on one of our whale watching or grizzly bear viewing tours along the Discovery- and Inside Passages of the East coast of Vancouver Island
Campbell River, V9W 2C3, 760 Island Highway
Ph. 1-866-501-ORCA (6722 or 250-287-7008
Operating in the pristine coastal environments of Tofino and Ucluelet, Jamie's Whaling Station has been captivating adventure seekers from around the world since 1982 – we are the west coast's Original whale tour company! Our waters boast grey and humpbac
Tofino, V0R 2Z0, 606 Campbell Street
Ph. 1-800-667-9913 or 250-725-3919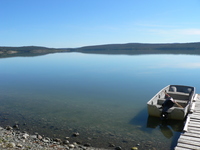 Lake Front Cabins, Lake Front campsites. Beautiful resort with all amenities.
Chilanko Forks, V0L 1H0, 3904 Puntzi Lake Road
Ph. 250-481-1130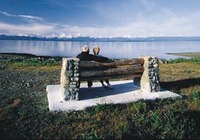 Spectacular Views of Georgia Strait, Coastal Mountains & Desolation Sound!
Campbell River, V9H1E5, 2176 Salmon Point Rd
Ph. 1-866-246-6605 or 250-923-6605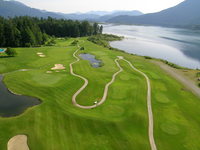 Eat at the region's finest location - Golf on the valleys most scenic courses - Stay in the elegant historic Inn
Harrison Mills, V0M 1L0, 14282 Morris Valley rd
Ph. 604-796-1000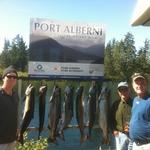 The Alberni Inlet provides some of the best salmon fishing in the World.
Port Alberni, BC, P.O. Box
Ph. 1 888 214 7206 or 250 724 2502

The ultimate Sunshine Coast vacation experience...
Madeira Park, V0N 2H0, 12695 Sunshine Coast Hwy.
Ph. (604) 883-9177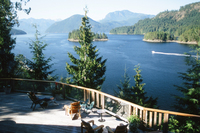 Wilderness Resort and Lodge
Egmont, V0N1N0, 6954 Maple rd.
Ph. 1877 988 3838 or 604 883 3667

A Luxury Private Bed and Breakfast/Retreat on Green Lake, 70 Mile House. Groups, family gatherings, camping, cabins, summer and winter activities. Horseback riding nearby.
70 Mile House, V0K 2K0, 101 North Bonapart Road
Ph. 1-855-844-4242 or 1-250-644-4242