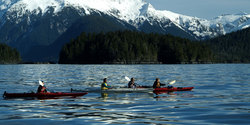 British Columbia's stunning natural beauty is legendary worldwide. Explore tide-pools along a west coast beach or play a round of golf beneath majestic glacial peaks; race through surging whitewater, or carve turns through deep powder snow; try your luck chasing steelhead salmon, or walk peacefully through an old-growth forest. There is plenty you can do by yourself, and hundreds of tour and charter companies throughout the province set up to help you get out there, and enjoy.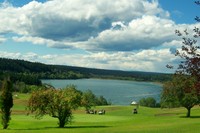 The 108 Resort Golf & Outdoor Adventures ~ 40 rooms, all with a fabulous view overlooking our Championship 18-Hole Golf Course and 2 beautiful lakes, Continental Breakfast included with your room, Heated Outdoor Pool, 2 Indoor Saunas, and much more!
108 Mile Ranch, V0K 2Z0, 4816 Telqua Drive, Box #2
Ph. 1-800-667-5233 or 250-791-5211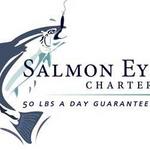 Accommodation and Fishing Guides. Vacation Rentals have 1600 square foot condos overlooking the ocean. They are modern and have heated floors in bath room and kitchen. We have a 50lbs a day guaranteed on 3 day Silver + fishing packages.
Adam's River Salmon Society, Blair Acton, Chase

"Salute to the Sockeye" Struggling against insurmountable odds, 1 out of every four thousand eggs laid in the Adams River lives to returns as a spawning adult. Experience the majesty, beauty and tragically poignant life of the Pacific Sockeye Salmon.
Chase, V0E 1M0, mailing: Box 1563
Ph. 250 679-3104
Eagle's Nest Resort overlooks beautiful Anahim Lake and spectacular Tweedsmuir Park is on our doorstep.
Anahim Lake, V0L 1C0, PO Box 3403
Ph. 1-800-742-9055 or 250-742-3707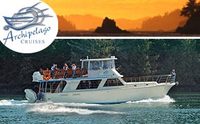 Whale watching & wildlife cruises, Broken Group Islands and sunset tours
Ucluelet, V0R3A0, Whiskey Landing Marina, 1634 Cedar Rd.
Ph. 250-726 8289

We offer waterfront accommodations on the boardwalk.
Bamfield, V0R 1B0, BOX 23
Ph. 250-728-3419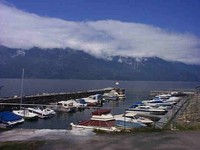 A getaway from the everyday.
Boswell, V0B 1A0, 13165 Highway 5A
Ph. 250.223.8271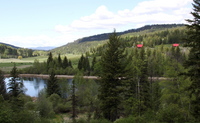 Wilderness retreat with log cabins and private lake on over 600 acres of pristine nature. Wildlife viewing, fishing, canoeing, hiking and relaxing right at your doorstep.
Lumby, V0E 2G1, 592, Bear Valley Road
Ph. 1 778 373 5684 or 250 306 6762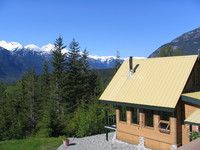 John's Perch - Cabin & Loft Apt. John's fully equipped cabin is "perched" on the edge of a plateau overlooking the Nusatsum valley and Bella Coola Valley including the Thunder Mountain range. You have 75 acres of forest to relax in. Town is 15 min away.
Hagensborg, V0T 1H0, 2900 Salloompt Rd, Box 219
Ph. 250-957-8440
Cruise Desolation Sound.
Lund, V0N 2G0, Box 16
Ph. 604-483-8128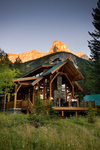 Everyday here is like no day anywhere else.
Field, V0A 1G0, P.O. Box 40
Ph. 1-866-619-6442 or (250) 343-6442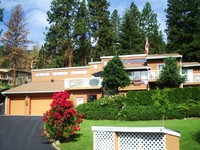 Bed and Breakfast and Cabin two B&B suites and full amenity cabin. Located half way between Vernon and Kelowna at Killiney Beach 7km North of Fintry Provincal Park. Minutes to beach. Wireless Internet.www.cedargrovebedandbreakfast.com
Vernon, V1H 2C7, 303 Kildare Way , Killiney Beach
Ph. 250-542-2497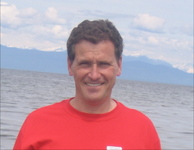 Certified Clinical Master Hypnotherapist, gifted healer President of CHA (Canadian Hypnotherapist Association),
Parksville, V9P 1K7, 121 Wallis Street
Ph. Clinic phone (604) 558 1926 or (250) 248 9297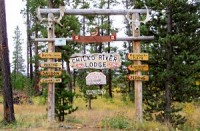 Enjoy a wilderness adventure at Chilko River Lodge & Guest Ranch!
Tatla Lake, V0L 1V0, P.O. Box 43
Ph. 1-778-786-0897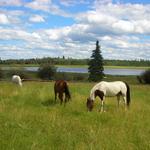 Chrome Heart Ranch Retreat - Private,peaceful lakefront cabins overlooking lush meadows and rolling hills. Our beautiful 154 acre property is abundant with an exquisite variety of birds. Become inspired with counselling in this serene and relaxed setting.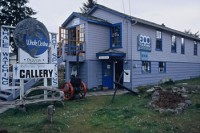 See, Hear, and Be Amongst the Whales & Wildlife
Tofino, V0R 2Z0, 411 Campbell St., Box 111
Ph. 1-888-474-2288 or 250 725-2132

BC forest and riverfront campsites make the perfect setting for your retreat from the everyday grind.
Hope, V0X 1L4, 800 Kawkawa Lake Rd.
Ph.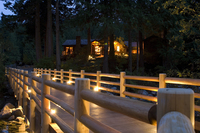 A Wilderness Destination Resort with Luxury Lodging
Dent Island, V0P 1V0, PO BOX 8
Ph. 250.203.2553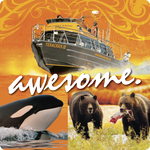 Come join us on one of our whale watching or grizzly bear viewing tours along the Discovery- and Inside Passages of the East coast of Vancouver Island
Campbell River, V9W 2C3, 760 Island Highway
Ph. 1-866-501-ORCA (6722 or 250-287-7008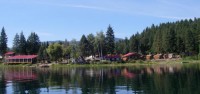 Scenic & quiet on Dutch Lake. 9 self-contained lakeside cabins, 65 RV/campsites and the Painted Turtle Restaurant in Clearwater BC.
Clearwater, V0E 1N2, 361 Ridge Drive
Ph. 1-888-884-4424 or (250) 674-3351