Motels within British Columbia give guests external and private access to each suite much like a court yard apartment. Often guests will find they have outdoor parking, outdoor swimming pools, or playpark for family use. The motel costs are usually less than that of hotels and motels provide the same basic room services and maintenance. They are usually located near restaurants and central services within their community. Room service is not generally available. Request more details about the services they offer or if they provide internet on the premise (should you require it).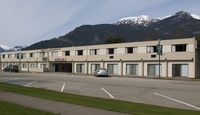 Plan your Squamish accommodations with the August Jack Motor Inn.
Squamish, V0N 3G0, 37947 Cleveland Avenue
Ph. 1.888.892.3502 or 604.892.3504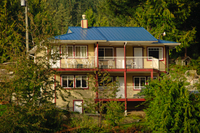 On the waterfront in the Sunshine Coast village
Egmont, V0N 1N0, 6781 Bathgate Rd
Ph. 604-883-2222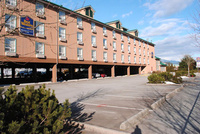 Accommodations
Squamish, V0N 3G0, 38922 Progress Way
Ph. 1-866-686-7387 or (604) 815-0883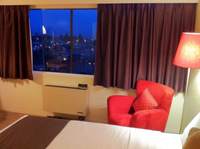 Cosy Accommodation in the Heart of Vancouver, Book Online to Get Exclusive Discount: www.cassandrahotel.ca
Vancouver, V5R5J8, 3075, Kingsway
Ph. 800-665-2532 or 604-430-3441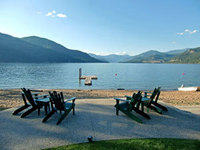 Beautiful Affordable Vacation Homes & Cottages
Christina Lake BC, V0H1E0, 1722 West Lake Drive
Ph. 1-866-447-9334 or 250-447-9334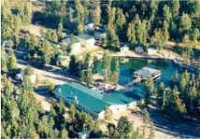 The hotel to stay at on your visit to Wells Gray Park
Clearwater, V0E 1N1, 373 Clearwater Valley Road
Ph. 1-888-837-1161 or 250-674-3909
Make the Inn on Long Lake your home away from home.
Nanaimo, V9T 1W6, 4700 North Island Highway
Ph. 1-800-565-1144 or 250-758-1144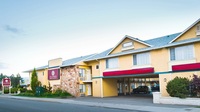 Located at Gordon Drive and Harvey Avenue - Walk to downtown Kelowna, BC. - Free continental breakfast with Organic options - 3 bed suites: 2 bed suites: standard guest rooms - Pet friendly
Kelowna, v1y 8s4, 1070 Harvey Avenue
Ph. 1.800.667.6133 or 250.762.2533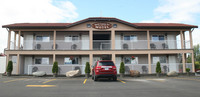 Clean affordable accommodations and great food at the North Country Inn Ltd.
Vanderhoof, V0J 3A0, Box 2390, 2625 Burrard Ave
Ph. 250-567-3047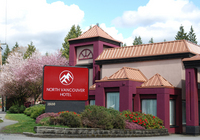 Just minutes from Grouse Mountain, and the Capilano Suspension Bridge, near exceptional shopping, fine dining and Downtown Vancouver.
North Vancouver, V7P 3B6, 1800 Capilano Road
Ph. 1-800-663-4055 or 604-987-4461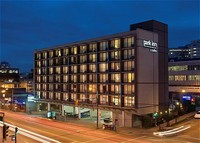 Get the best view of Vancouver! **** Book our view Vancouver Package!! ****
Vancouver, V5Z 1J8, 898 West Broadway
Ph. 1-800-670-7275 or (604) 872-8661
Whether you are traveling with family, on business, or bringing a sports team we have accommodation for you. Looking for an extended stay? Ask about our Apartment and Studio Suites.
Victoria, V9A 1L1, 123 Gorge Road East
Ph. 1-888-468-3514 or 250-386-1422
Great value 3 star accommodation; central location; amazing facilities - guest kitchen, games room, movie room (free rentals); friendly, knowledgeable team. Summer and winter packages available (discounts) - come and enjoy Fernie!
Fernie, V0B 1M0, 1101 7th Avenue, Box 2294
Ph. 1-800-977-2977 or (250) 423-4622
»
Rooms
from: $ 105.00 per night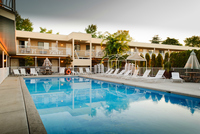 Full Kitchen Suites - Walk to popular Gyro Beach - Indoor pool and hot tub - Outdoor pool and hot tub - gas BBQ's - Fitness centre - Family friendly - 100% non-smoking and pet free.
Kelowna, V1w 3T1, 3152 Lakeshore Road
Ph. 1.800.663.4347 or 250 763 5013
Enjoy a peaceful night's rest and wake up to bird song.
Creston, V0B 1G3, 216 Valleyview Drive
Ph. 1-800-758-9334 or (250) 428-2336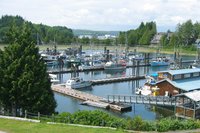 Clean & friendly motel within walking distance to restaurants, tour operators and the Wild Pacific Trail.
Ucluelet, V0R 3A0, 279 Hemlock Street
Ph. 250-726-7732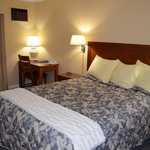 Making Your Stay In Langley Affordable
Langley, V3A 4C7, 19682 Fraser Highway
Ph. 1-800-667-4557 or 604-534-9238
Clean & quiet, spacious condo-style travel apartments located on a quiet residential street in downtown Ucluelet. Walk to restaurants, groceries, trails, ocean, harbour and tours!
BC, V0R 3A0, 1906 Bay Street , Box 849 (Front Desk: 279 Hemlock St @ West Coast Motel on the Harbour), Ucluelet
Ph. 250-726-2985