Saturday Apr 29, 2017 - Sunday Apr 30, 2017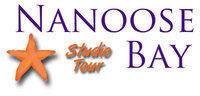 10am to 4 pm each day.
Discover Nanoose Bay Artisan Studios during our Spring Showcase at Nanoose Place, 2925 Northwest Bay Road, Nanoose, BC. Each studio will have a booth set up to show you what they make. This gives you the opportunity to see all the artists and artisans in one place. Nanoose Place has level entry and good parking.
Expect to see oil and acrylic paintings, unique jewellery, metal work, decorative and functional pottery, wood-turned bowls and vases, natural soap and beauty products, photography, fused, cast and sand-carved glass, and much more.
Please visit our website at www.nanoosebaystudiotour.com for more information.
Participating Members:
Please click on the member name to get more information.
1
Phoenix Gallery, Christopher and Jane Smith


8226 Sabre Road, Lantzville, BC

5
Phillips Pottery


2471 Schirra Drive, Nanoose Bay, BC

6
Knut Pottery, Alan Knutson


2550 Powder Point Road, Nanoose Bay, BC

7
Lee River Wood Turning, Ron Zaborniak


2621 Northwest Bay Road, Nanoose Bay, BC

11
Ocean Pearl Soap Company


3271 Dolphin Drive, Nanoose Bay, BC

12
Helen Kilsby


2571 Selva Place, Nanoose Bay, BC

14
Vera Dover Canadian West Coast Artist


1578 Marina Way, Nanoose Bay, BC

17
Red Cod Forge / Affinity Stone Jewelry, Dave & Debra Kasprick


2155 Spurs Place, Nanoose Bay, BC

19
P. Nadeau Studio Gallery, Pauline Nadeau Evans


3397 Bradner Circle, Nanoose Bay, BC

21
Studio Meredith, Katherine Meredith


3784 Mallard Place, Nanoose Bay, BC
Click on Nanoose Bay Studio Tour Showcase 2017 - Booklet to print this tour as a PDF file. (Adobe Acrobat reader is required to print this file)

Other Participants:


Contact Info: