British Columbia Travel Guide

The unofficial BC Travel & Tourism Guide

Kennedy Lake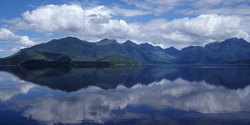 Photo: Peter Reid
This area was identified for protection in the Clayoquot Sound Land-Use Decision.
This park is a popular day-use destination for lake and beach-based recreation. Camping is not permitted.
This park is comprised of two sites along the south shore of Kennedy Lake, adjacent to Pacific Rim National Park Reserve. Access by Highway 4.
Park size: 241 hectares
Contact Kennedy Lake
Email:
STDinfo@Victoria1.gov.bc.ca
Website:
www.env.gov.bc.ca/bcparks/explore/parkpgs/kenlake.html

Just click on the following links for more information about nearby communities such as