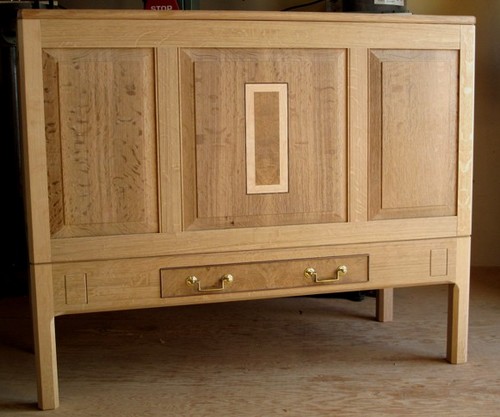 Ian Laval has been designing and making furniture since 1970. He uses only domestic timbers, with which he has been intimately associated for many years, felling and sawing all his own wood during a 29-year career in England. He is now established at Brentwood Bay.
His original designs lean on time-proven forms and proportions which he uses to display attractive veneers sawn in the workshop from burrs, crotches and other interesting features found in native trees.
Visitors are welcomed by appointment (250-882-4720 or e-mail ian@ianlaval.com) at Ian Laval's workshop in Brentwood Bay in the Saanich Peninsula.
A selection of furniture is normally available for sale and Ian Laval is happy to discuss commissions.

Web-site: www.ianlaval.com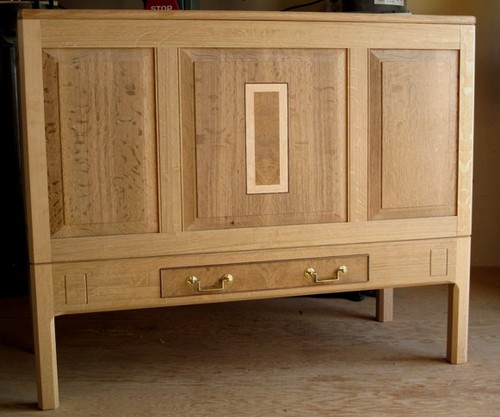 Oak chest-on-stand with internal cabinet. Sawn Garry oak and Pacific maple veneers. Approximately 42" long.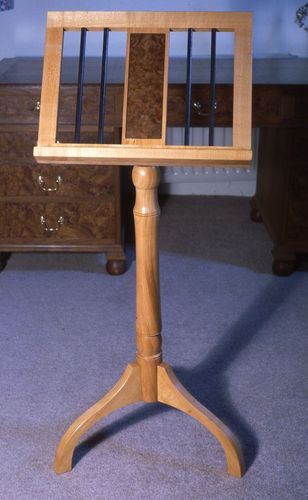 Cherry music stand with sawn burr elm veneers and bog oak inlay.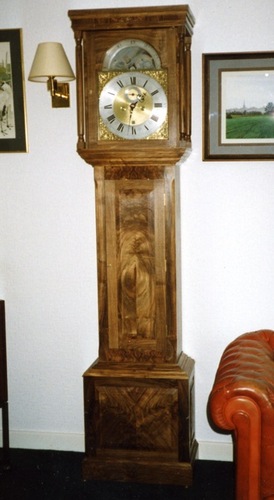 Grandfather clock. Walnut with sawn walnut crotch and burr veneers. Hand-made movement with brass face and enamelled moon movement.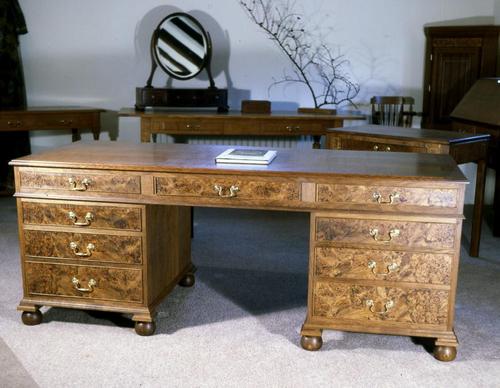 Oak kneehole desk with sawn burr oak veneers. Approximately 72" long by 28" wide.