At one time, British Columbia imported most of its wine from Europe, and made do with a small selection of beers from a few major Canadian breweries. But all that started to change when wine pioneers in the Okanagan Valley discovered that the long summers, sun-drenched hillsides, and suitable soils, created ideal conditions for growing grapes. Vintners soon had operations all over the area, and expanded further a field, including into the lower mainland and Vancouver Island. Varietal experiments led to greater and greater success, until BC wines became renowned worldwide and competed with the best from any country. Meanwhile, brew-masters, many with roots in Europe and Great Britain, decided to fill a niche market in making small quantities of distinctive and high quality ales, lagers, pilsners and porters. Soon these operations multiplied and expanded enough to put their products on every liquor store shelf, and have now become the beers of choice in most mainstream bars, pubs and restaurants throughout the province.

Total listings: 2 Showing: 1-2
Page:

[1]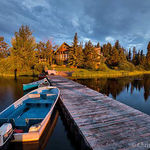 Eagle's Nest Resort overlooks beautiful Anahim Lake, with spectacular Tweedsmuir Park on our doorstep.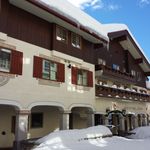 Sun Peaks Lodge - the place to stay for your skiing, golfing and mountain biking vacation, located in the village centre with ski in/ski out access.