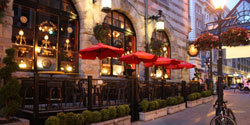 Pubs in British Columbia have gone through many incarnations. From small and cozy to loud and raucous, a pub in B.C. can mean any sort of drinking establishment. Almost all have a variety of beer on tap as well as hearty but reasonably priced food. A few are quiet places, with a fireplace and a piano; many have big screen televisions showing major league sports, as well as some form of electronic gambling. Many try to balance an old-world atmosphere with modern amenities. When a pub morphs into a 'sports bar' it will usually get bigger and may offer a dance floor, live music and other entertainment. Pubs in our province are restricted to people of drinking age (19 years) and older and usually open at about noon and close between 11pm and 2 am, depending on their license and location.

Total listings: 2 Showing: 1-2
Page:

[1]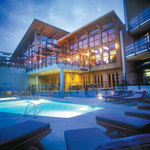 Brentwood Bay Resort & Spa We've discovered that understated elegance and discerning service are essential. Simple, intimate, involving. It's all about an appetite for new experiences.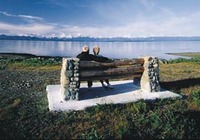 Spectacular Views of Georgia Strait, Coastal Mountains & Desolation Sound!