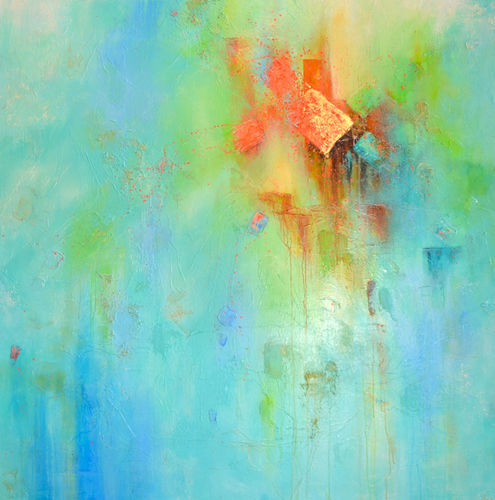 STATEMENT

An intuitive process, I approach each painting with the intent of capturing an inner landscape on canvas, and somehow transporting the viewer to that realm.

Themes of peace, hope, spirit, breakthrough, pilgrimage and radiance permeate my work. Art connects us to the divine; bringing that forth is the highest blessing.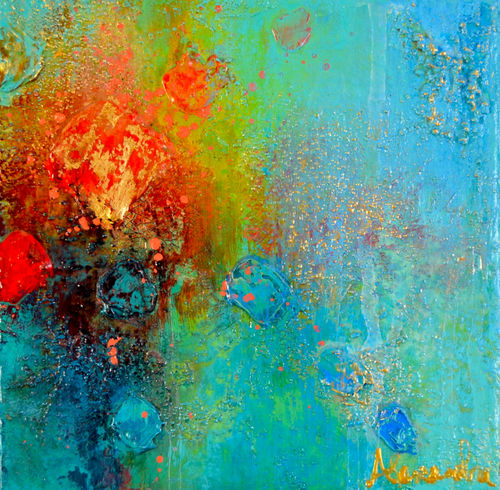 BIO

Primarily self-taught, Canadian artist Alexandra Hunter was a finalist of the inaugural Victoria Emerging Art Awards in 2010. Since then she has been an active member of Victoria Emerging Art Gallery and the Community Arts Council for Greater Victoria, exhibiting frequently with both.

A former artist-in-residence at the Hotel Grand Pacific in Victoria, Canada, Alexandra also painted plein air on the lawns of the Fairmont Empress Hotel through Artishow.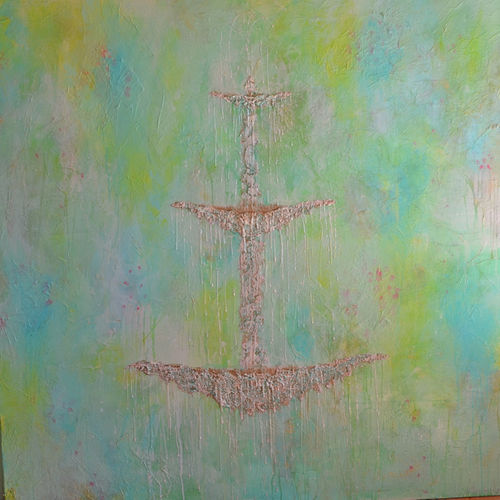 Relocating to Mexico in 2013, she is now pursuing painting and writing in San Miguel de Allende.

Her work is exhibited in galleries in Canada, Italy and Mexico and is in private and corporate collections in Canada, the USA and the U.K.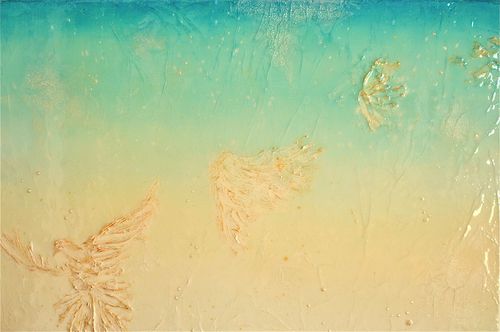 THE SOUL IS A BIRD

Flutter of a small heartwing, threaded like a hummingbird.
Do alight on me, Spirit, a motion so minute to appear still in its beating.
I want to settle this striving once and for all,
wearied am I from the constant battering against the bars.

This is the lesson: a smoothing happens in accepting captivity.
Only the quietened bird opens the ribcage from within
and, with new feathers, begins the real flying.