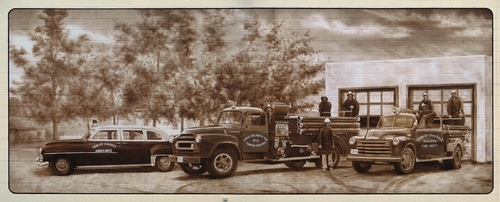 14'x30' mural for the Coaldale, AB firehall. Painted in sepia tones with an airbrush.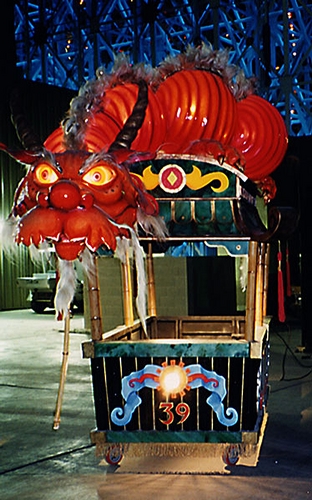 This is a float that I painted for Disneyland, CA.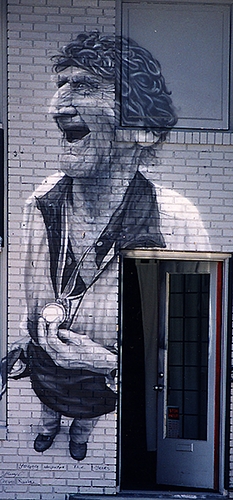 15'x20' mural of Edgar Arthur Dyson, R.I.P. He was a real character - he was still alive when I painted this.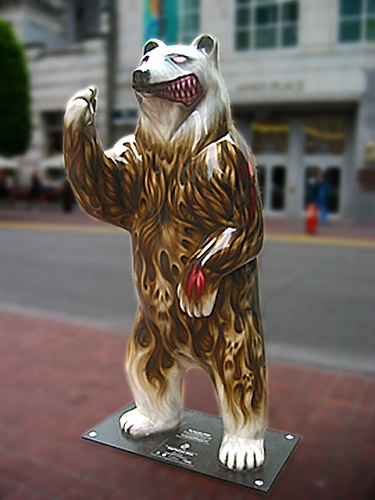 I had a chance to paint a Spirit Bear for the Lions Club of Victoria. The original sponsor was a 'haunted attraction'.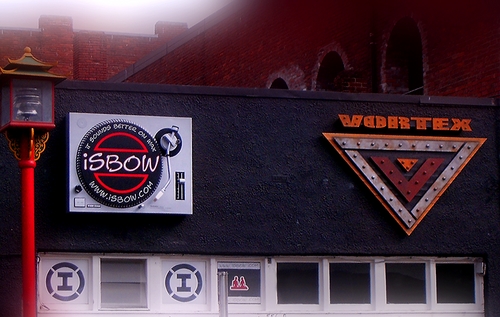 These are large 3D signs that I made and painted for 2 local business'.