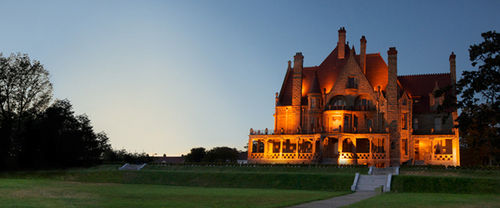 Craigdarroch Castle was built byRobert Dunsmuir, a Scottish immigrant who made his fortune from Vancouver Island coal.

This legendary Victorian mansion, built between 1887 and 1890 on a hill overlooking the City of Victoria, announced to the world that Robert Dunsmuir was the richest and most important man in Western Canada.

He died in 1889, leaving his entire estate to his wife Joan, who lived in the Castle until her death in 1908.

Located just a leisurely walk from downtown Victoria's Inner Harbour, "Canada's Castle" and all its opulence and Victorian charm are ready for you to explore.