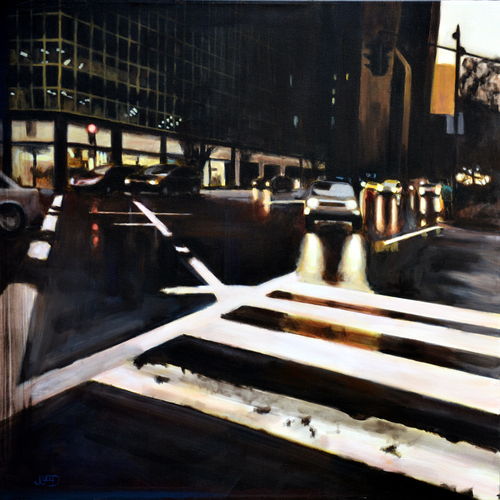 www.jgleed.com

Jonathan Gleed is a Victoria, BC based acrylic painter who is inspired by the subtle and often unnoticed beauty of our everyday surroundings. Gleed spends much of his energy shining a spotlight on those elements of modern life that he thinks are special, exciting and worthy of a longer look. His primary objective is to evoke a warm emotional response in the person viewing his pieces and communicate something unexpected in the process.



Gleed's subjects drive his work and he chooses them based on the message they present, however subtle; how they might fit into the composition and how they interact with light and shadows, as well as their colour. It's the subject that also guides his approach to a piece – how he will tell the story he is seeing, creating his version of events and delving into the abstract to tone down any "noise".



Mother Nature provides Gleed an unending supply of traditional subjects like the ocean, skies and mountains; but it's when natural and engineered worlds collide that he sees the most potential for a painting. A perfectly warm sky hitting the cold concrete of a building or a person shielding themselves from the elements through a rain-covered windshield during rush hour – these moments are Gleed's inspiration.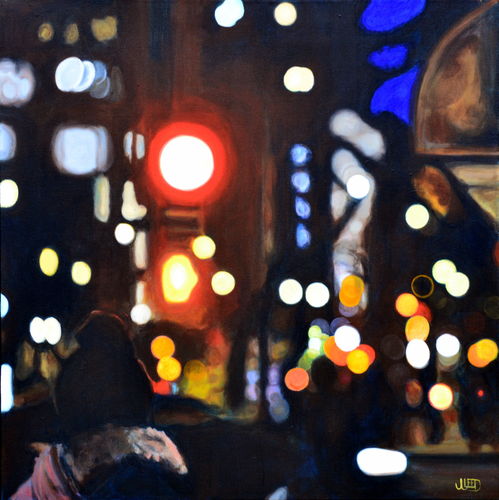 www.jgleed.com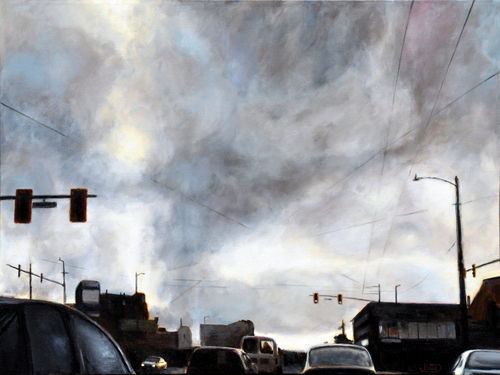 www.jgleed.com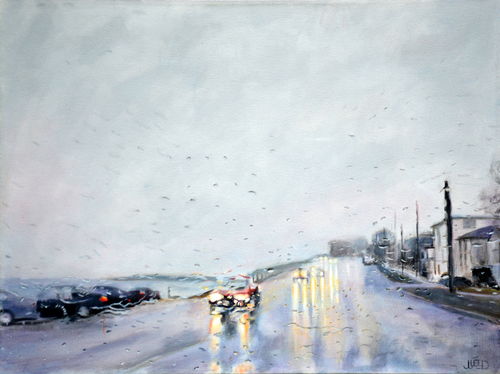 www.jgleed.com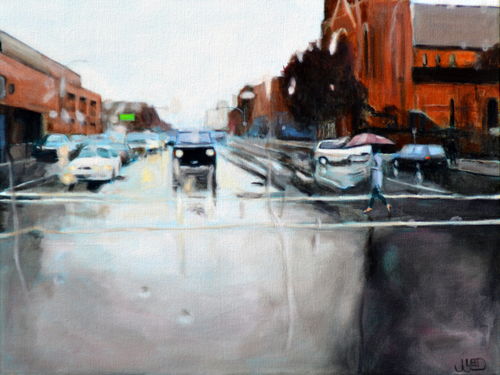 www.jgleed.com