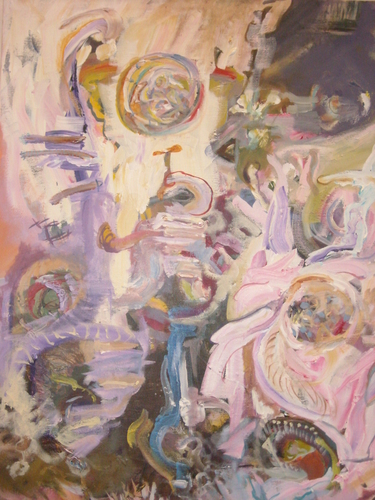 As a painter and sculptor, I work intuitively - not knowing what the end result will be. The contrast of textures and materials is an important aspect of my work: transparent versus opaque; finer versus thicker lines; shiny versus solid; and small forms versus larger forms.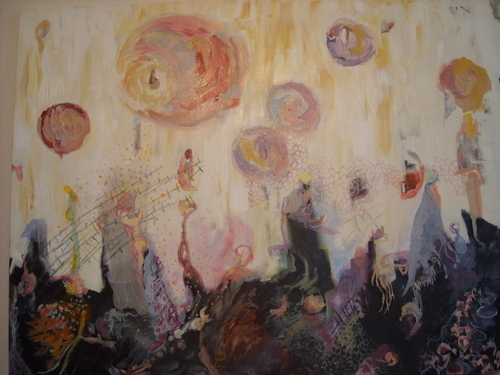 When painting, I apply colour with intuitive gestures - adding, obscuring, or leaving the earliest brush strokes intact in some areas. Paint is applied in both smoothly and thickly. Painted drawing marks add dimension.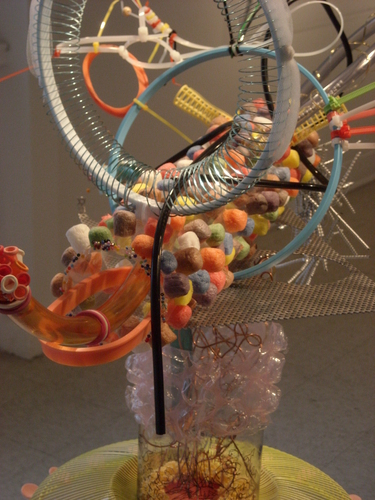 My sculptures are made from craft and hardware supplies, art project leftovers, and found objects –materials that are close at hand, and easily accessible. I choose materials that are malleable and have a colour, texture or shape I am interested in working with. The sculptures are made up of components that balance or rest against each other, connected together in a non-permanent, tentative fashion.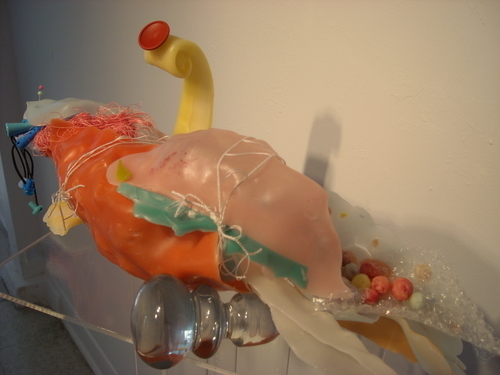 My work represents a world of possibilities, slightly creepy but enchanting at the same time.