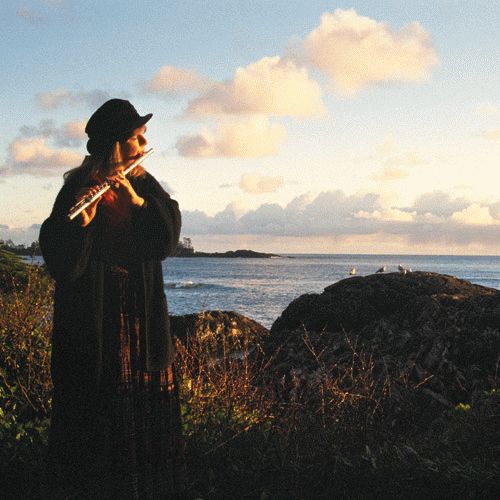 I have lived on the West Coast of Vancouver Island for 18 years, but I was born and raised in Germany. Music has been in my life since my early childhood. I love singing, playing guitar and piano, but my instrument of passion is the flute. I always enjoy playing for people, outdoors surrounded by ocean and rocks, inside at a dining room, or at ceremonies such as weddings or funerals.

My music education includes 8 years of classical flute training with a Concert flautist in Essen, Germany, 5 years singing Choral Music, 4 years of private piano lessons, and 3 years of music theory at the University of Bochum, Germany.

My music is a combination of old Traditional Songs and Improvisations. I also play a classical repertoire. The sound of my flute will suit a variety of occasions and I am able to adjust to different moods and atmospheres.

I have performed in Germany and on Vancouver Island at many occasions including local festivals, house concerts and theater performances. I have played at weddings and funeral services and also for the Hospice Society in Tofino and Ucluelet.

From 1997 to 2001 I was employed at the Wickaninnish Inn in Tofino playing Flute during the evening hours three times a week. During this time I recorded also my first CD "Songs from the Ocean" which is distributed in every room of the Inn. Over 800 copies were sold over the last 2 years. In 2003 my newest CD West Coast Dreams was released and is sold on Vancouver Island.