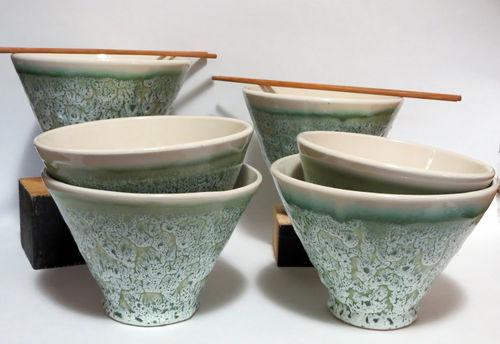 The ability to gas or electric fire pottery provides a much wider range of possible results from the glazes. This is a reduction (gas) fired pot.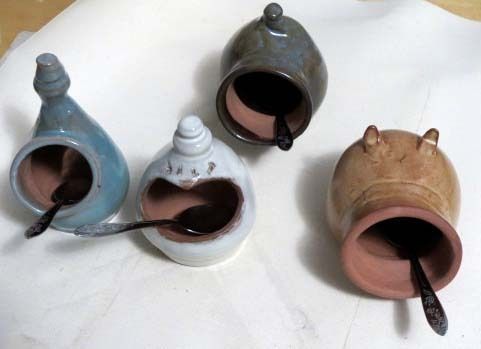 A Scottish invention, the salt pig is unglazed in the interior to absorb any moisture and stop the salt from clumping. The funnel is to keep the salt clean. Keep it next to your stove.
Batter bowls in various sizes are made with a larger lip to make it easier to crack and egg on the rim.
Each clock is one of a kind.

This one is called "apple time".