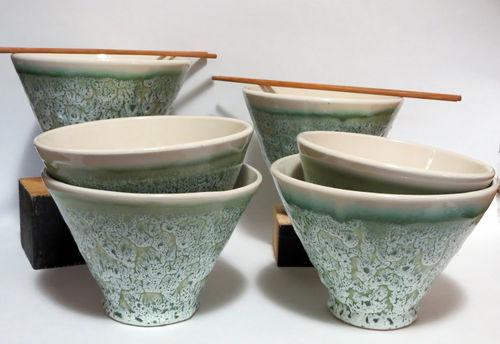 Lichen glazes add an unusual bumpy or beaded texture to pottery. They are not food safe so only suitable on non-food surfaces such as the outside of bowls or mugs.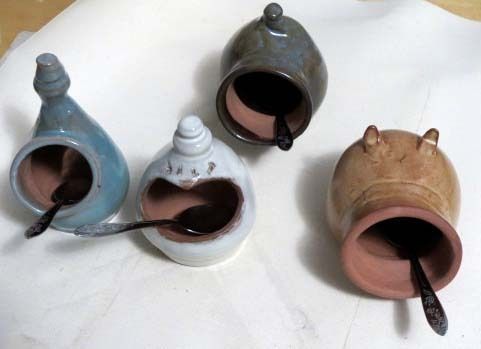 A Scottish invention, the salt pig is unglazed in the interior to absorb any moisture and stop the salt from clumping. The shape is to keep the salt clean. Keep it next to your stove.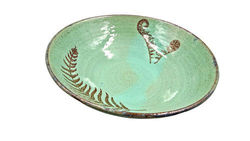 Images can be transferred onto pottery and fired a third time at a lower temperature. All work is dishwasher and microwave safe.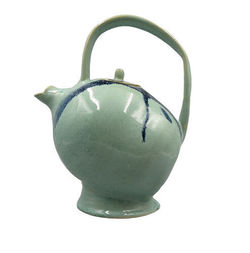 Teapot on pedestal base. This piece is thrown upright and then altered to correctly align the spout.