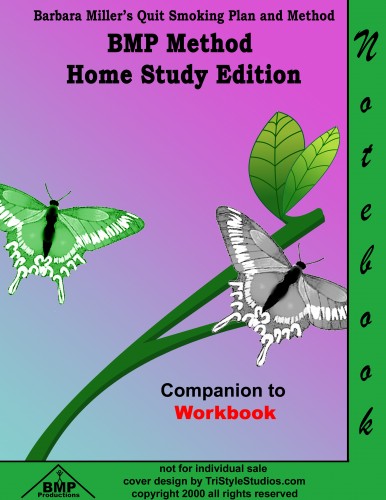 It's new! Fun, innovative and a powerful way to quit smoking with no gimmicks or drugs. It's the answer smokers are looking for. 85% of smokers are not ready to quit. The BMP Method (Barbara Miller's Plan & Method) shows exactly how to get ready and, "change your mind". It is all very simple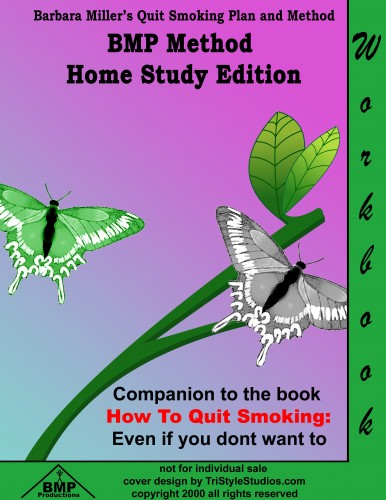 What's Stopping you?

It's within your reach

* Learn the physiological approach to quitting smoking

* Find out how to make quitting smoking easier than ever thought possible

* Figure out when the best time to quit is and how to get ready.

* Learn how to want to want to and so much more!