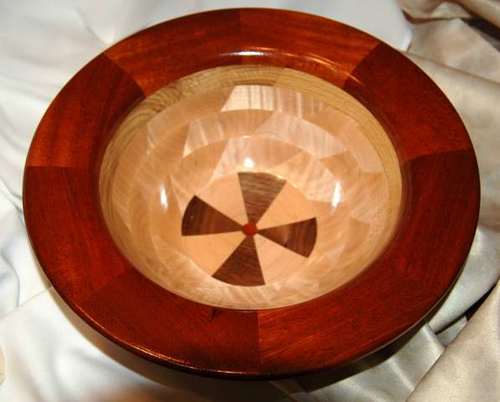 The Artist: Rick was introduced to woodturning at a young age in his grandfather's workshop. Since then he has been refining his craft using environmentally friendly wood salvaged from locally grown trees.

Rick lives in Victoria, B.C. and enjoys the natural beauty that the area has to offer.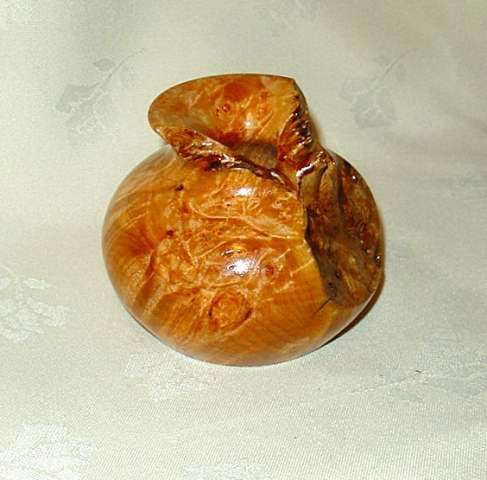 The Process: Rick's woodturning is a creative process which is often influenced by the color, natural defects and grain of the woods used. He will sometimes incorporate the natural defects of the wood into his designs.
The Wood: Rick uses mainly wood salvaged from the local area. He is always on the lookout for interesting pieces of wood to turn and while this is an environmentally friendly way of recycling wood that would likely be destined for a landfill it also provides for unique stories about each piece. The bowl above was turned from a section of willow tree that a neighbour had trimmed off. The tree is still growing!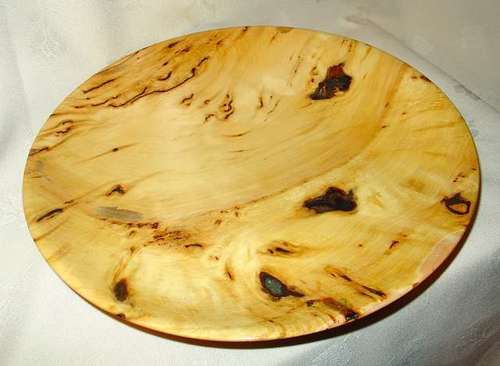 The Finish: A variety of products are used to protect the turnings, from food safe oil finishes to high gloss lacquer. The finish is selected based on the end use of the turning while also taking into account on how the finish will enhance the natural grain and pattern of the wood.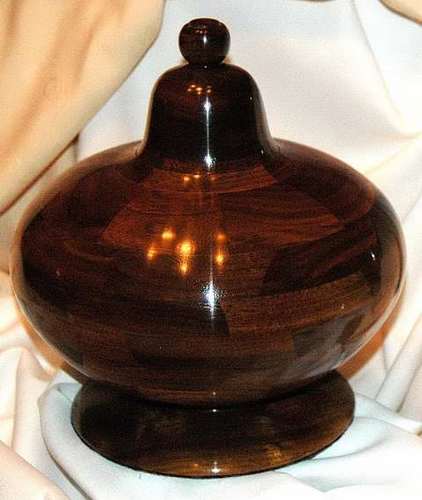 Commission Work: Rick does some turnings for clients by request like this burial urn pictured above. Contact Rick for more information