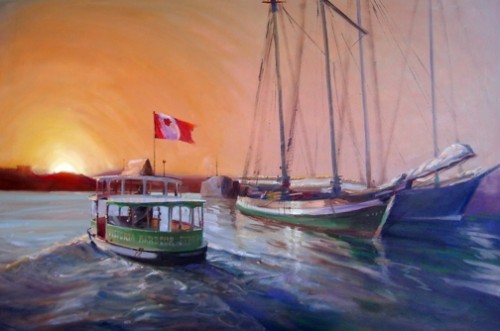 Artist Ron Wilson paints plein air sketches and paintings of Victoria BC and scenes of Vancouver Island, Canada.
His style is reminiscent of Sargent, Sorolla and Schmid.
He says that one can learn how to paint in a few brief lessons but that it takes a lifetime to make those lessons one's own! Ron admits he is progressing, DESIGN or composition is where he wants to explore.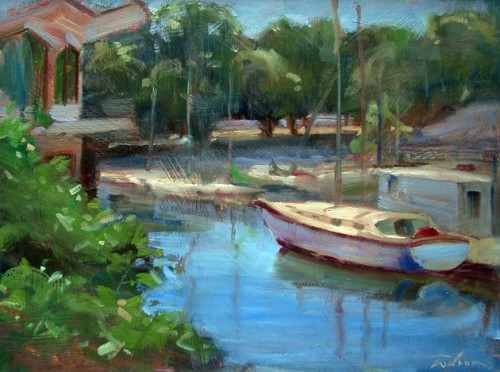 See Ron painting most every week in the environs of Greater Victoria.
This is his Plein Air sketch of the Oak Bay Marina which he painted on-the-spot. Plein Air sketches are the new art and is growing very popular among art lovers and collectors. Enquiries from the public and from galleries are welcome.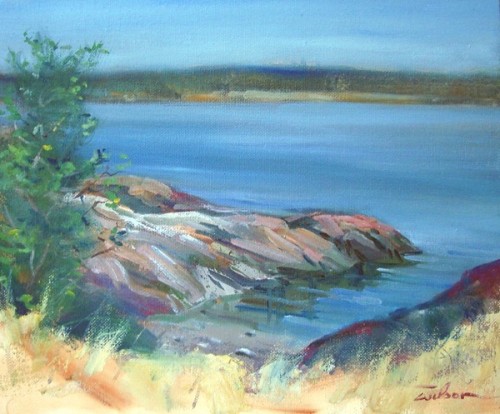 For more images please go to www.artistwilson.com and do use his CONTACT form - he enjoys answering emails.