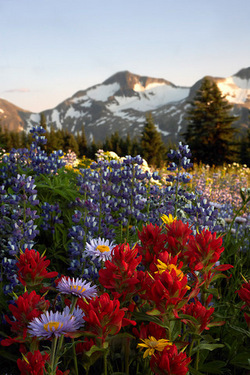 Clearwater and Wells Gray Country is all about experiencing the Canadian wilderness, of open space, wildlife, waterfalls, lakes, rivers, alpine mountains and above all, the freedom and the means to enjoy it all. Canoe on lakes so clear you can see the bottom, walk in alpine flowers up to your knees or spend time around the campfire with friends and family. If this is what you and your family long for, Wells Gray and Clearwater is for you.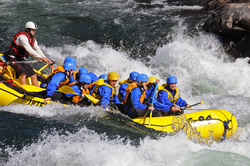 Your first stop should be our beautiful and friendly Visitor Centre. The staff love this area, and love to talk about what there is to do. They will also help you make the most of your time here in Wells Gray, and can make bookings for you free of charge.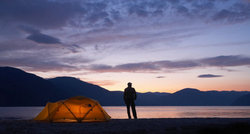 Wells Gray and Clearwater have a lot on offer that can easily fill a week. From a self guided tour of Wells Gray Park, to guided adventures such as whitewater rafting, wildlife tours, canoeing, hiking and horseback riding, you can even play a round of golf and enjoy the spa. Watch the Salmon migration at Bailey's Chute and Raft River Viewing Platform and learn about First Nation heritage at the North Thompson River Provincial Park.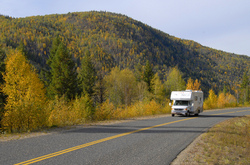 Wells Gray is a motorhome / RV paradise, where you can find all the amenities you need, from full hook ups to wide parking areas at all the key highlights. If you like something a little different, there are cabins, lodges, guest ranches, hotels, motels and B&B's to suite your family's budget and needs.

Winter is a lot of fun too, with activities such as ice-fishing, snow shoeing, ice skating, hockey matches. Enjoy fantastic cross country ski trails at the Candle Creek ski trails 10 minutes from Clearwater, and along the Murtle River in Wells Gray Park.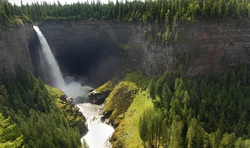 ACTIVITIES
Waterfalls and Volcanoes:
Visit impressive waterfalls and learn all
about the volcanic history of Wells Gray.

Canoeing:
Canoe Clearwater, Azure, or Murtle
Lake. Murtle Lake is the largest
canoe only lake in North America!

Whitewater Rafting:
Raft exciting white water and / or take
tamer trips tailored to families on the
Clearwater and North Thompson River.

Camping:
Enjoy the space and wilderness of
Wells Gray Park and camp in one of the
250 wilderness campsites. This is great RV
country!

Wildlife Viewing:
Take a wildlife tour for a few hours or a
full day, there is lots to see from bears,
moose to osprey and bald eagles.

Horse Back Riding:
Enjoy the area western style; trips range
from an hour to full-day trips. These trips
are cater to all abilities.

Boat Tours:
Boat to sandy beaches and stunning
views at Rainbow Falls on Azure Lake.

Hiking:
Hike along canyons and rivers, learn
a little about the pioneers at Ray Farm,
or go hut-to-hut hiking in pristine
wilderness country.

Agri-Tours:
Visit one of the oldest Sheep Ranches in
Canada, drop by the famers market or
enjoy a buffalo steak or two.

Fishing:
Fish on one of the many lakes or take a
local guide offering expert advice.