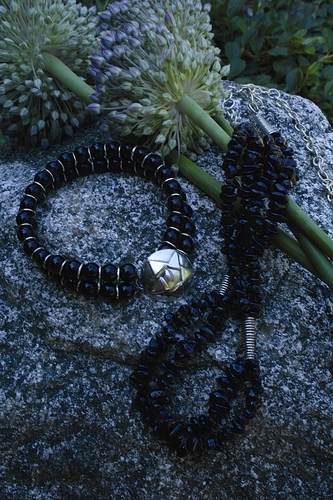 All works are designed and handcrafted at Whalseong Studio by Maureen O'Connor. The combination of semi precious stones and handcrafted sterling silver hollow work makes each design uniqe. The strength of garnets are featured in this set.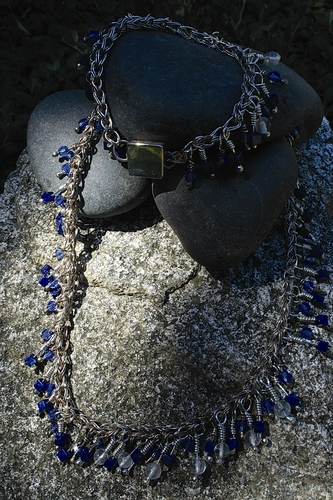 This handmade chain of fine silver has a texture and spirit unparalleled by manufactured products. Semi precious stones dangle from each link in a style reminiscent of another era. Each silver link, every silver stem is individually made. Other styles of chain are also available.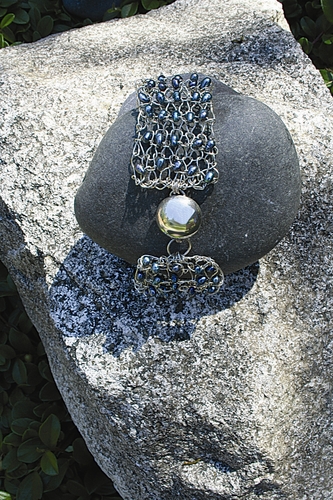 The Femme Fatale Line of hanknitted and crocheted fine silver is so oooh la la! This bracelet is knitted with iridescent pearls and joined with a handcrafted hollow work sterling silver clasp. Very sexy to wear and admire! Bracelets and necklaces with various stones are available.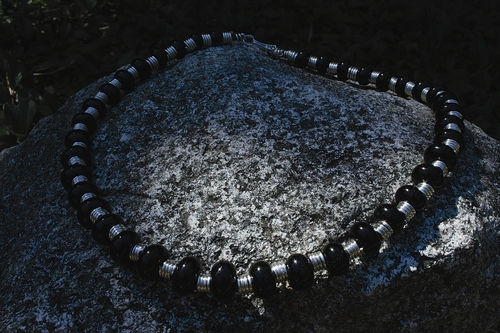 Flameworked glass beads of Italian Murano glass are made on the premises by the artist. These black glass jelly beans with sterling silver spacers make the perfect choker. Necklaces, bracelets, rings, and earrings constructed of colourful beads are also available.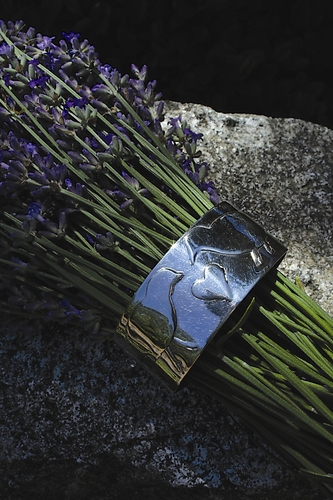 Bold designs are created with sterling silver. This cuff has an appliqued image which tells a story. Many different images are available.