Original designs created in Greenwood, B.C.

All items are individually handcrafted from recycled denim.

Ladies and childrens clothing and accessories for you and your home.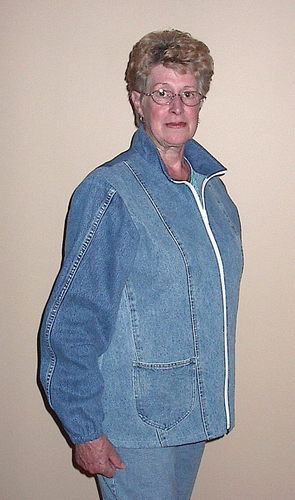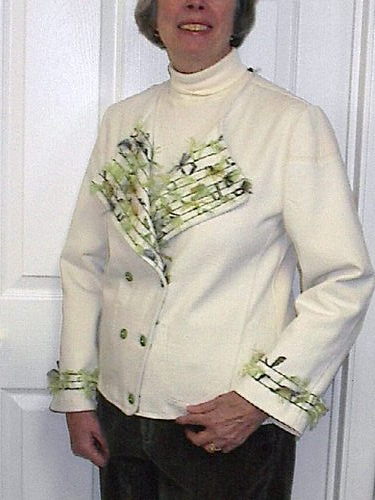 LADIES WEAR: Blazers, Jackets, Vests.

Long or short, zip or button, blue or colors: You will find a style for every occasion.
Select an item as individual as you are.

Shown at left - One-of-a-kind, cream denim jacket with novelty yarns in soft greens.

BABIES & CHILDRENS WEAR: Dresses, Overalls, Jumpers, Hoodies.

Blue jeans are repurposed into durable fashions for the little ones.
All items are jazzed up with pockets, labels, appliques and bright buttons.

Babies sizes: newborn - 18 months
Children's sizes: 2 - 6 years.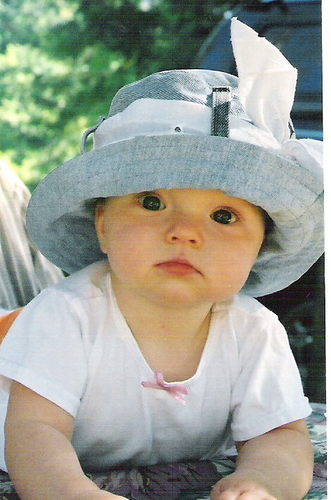 HATS: Babies, Children, Adults.

Floppy brims for girls.
Narrower brims for boys.
Unisex for adults.

They keep the sun off big and little heads.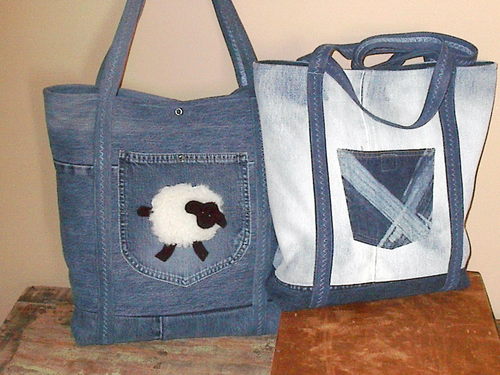 TOTES: Perfect as a fashionable carry-all for everything from crafts to groceries.

KNITTING TOTES: Designed with various pockets for your knitting accessories and sized to accomodate an entire project.