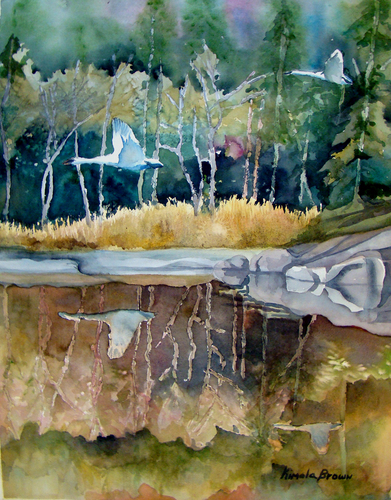 Reflections - water colour
This is a painting of a tidal pond at Alfred's Beach in Tofino on the west coast of Vancouver Island. I was born in Tofino and lived there for for first 15 years of my life. Hence much of my work is inspired by the beautiful rugged west coast.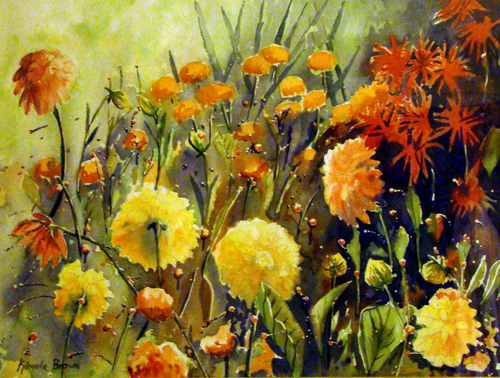 Dad's Dahlias - water colour
This is a painting of my father's dahlia garden in Victoria BC (1984). When I visit Victoria I always go back to the family home and have one more look to make sure his roses and dahlia's are still blooming.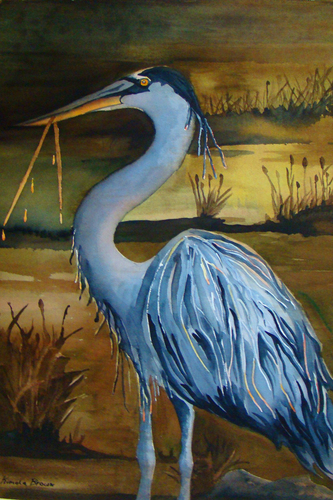 Focused on Fishing - water colour
I painted this from a photograph I took of a great blue heron fishing in the grasses along the bank of the Thompson River. The background reeds and night fall colours were added features.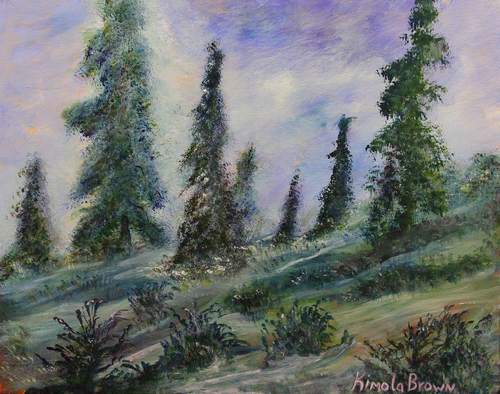 Kamloops Hillside
This is an acrylic painting of the landscape around my home in Barnhartvale, Kamloops, BC. This landscape with a desert climate, ponderosa pines and sage brush is in stark contrast to the rain forest where I was born. I never tire of either.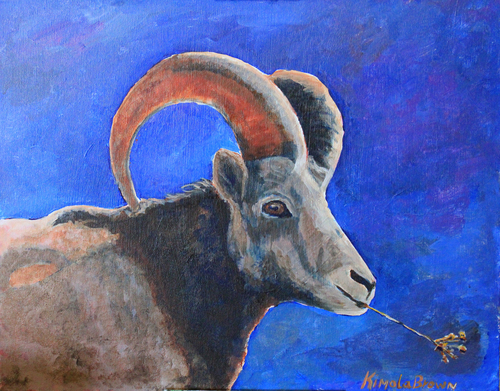 King of the Hill - Acrylic
These beautiful big horn sheep frequent the hills on the north side of the Thompson River in Kamloops. I painted this from a photo I took this winter (2012) on a beautiful sunny day. This handsome fella was content chewing on a piece of grass while keeping a watchful eye on me.