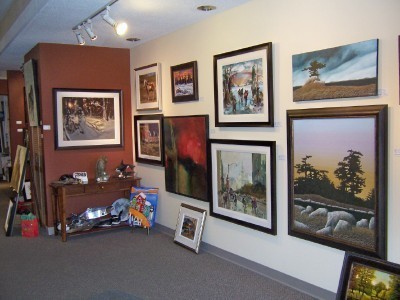 The Hampton Gallery represents Regionally and Nationally recognized Canadian Artists, with a wide variety of mediums and styles to suit every taste. The Gallery also does custom framing.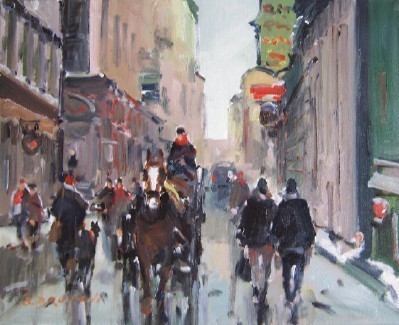 Serge Brunoni is a well know artist from Quebec who paints by instinct. Each image is built around an element he wishes to represent, a starting point, from which the rest is created while he paints.
Three major themes can be found in his work: A man within the isolation of nature, the city and trains.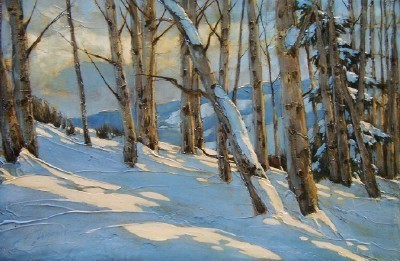 David Langevin seems unrestrained by any limitations to his artistic expression. The sources of his inspiration landscapes, "treescapes" or the human form all carry the signature of his rare talent and vision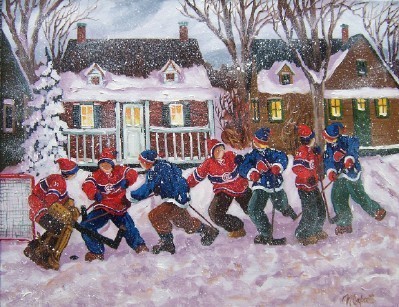 Nicole Laporte shows us the fun of playing hockey outside in the yard or having fun with the family, friends and the dog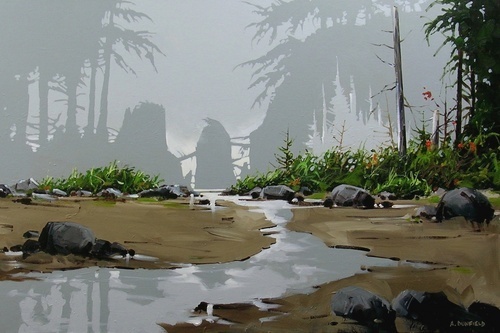 Allan Dunfield is a well established West Coast painter whose paintings make you feel you are standing beside the lake or climbing in the mountains.