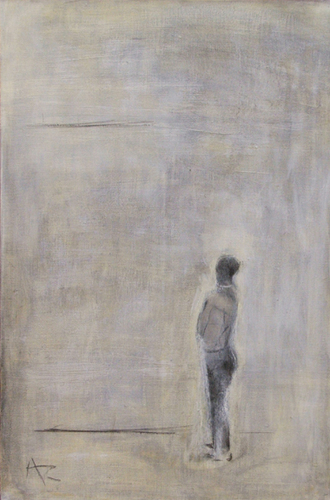 I was born in Manchester, England, in 1948 and have a background in medical administration.
I spent my twenties living in the Middle East and working for aid programmes in India, Nepal and Bangladesh.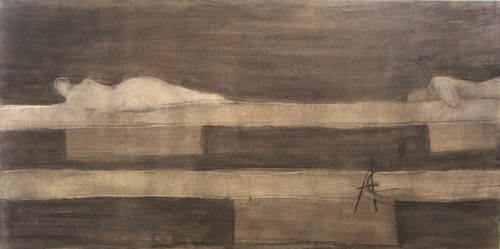 These experiences have shaped my interest in geographical and cultural dislocations. I repeatedly return
to the marked body and the physical effects on the human figure of its environment and circumstances.
I moved to Canada in 1976 and since graduating from the BFA programme at OUC have regularly exhibited
work in public and alternative galleries across Canada.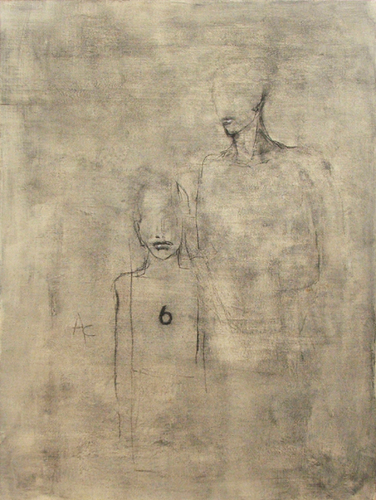 Artist Statement
My work is usually figurative but the surface of each painting or drawing is as important to me as the image
that comes out of it. I use layers, graffiti, grooves and erasures to suggest the passing of time and the marks
of experience (both physical and psychological) on the human body. I have always been interested in the
function of the portrait and the emotional and cultural associations of different poses and my drawings have
been influenced by figures in early black and white photographs with their stern demeanors, fading surfaces
and their suggestion of moral weight.
In my work I re-interpret some of my own memories and experiences using these devices.