Julia Trops is an international artist having sold over 1000 artworks worldwide since 2004. Retaining the discipline, work ethic and integrity from her 12 year career in the military, this decorated artist strives on the upward curve. Her work is vibrant, dramatic and expressive. While other writers have selected her artwork numerous times for publishing, Julia is close to completing her eighth book.

Julia is one of the original organizers of the Okanagan Erotic Art Show and has carried on the event on her own since 2009. In 2011, Julia was nominated for the Visual Artist Okanagan Arts Award, and shortlisted for the City of Kelowna's Honour in the Arts. Julia shows at Gallery Odin at Silver Star Mountain and is actively pursuing other gallery interests.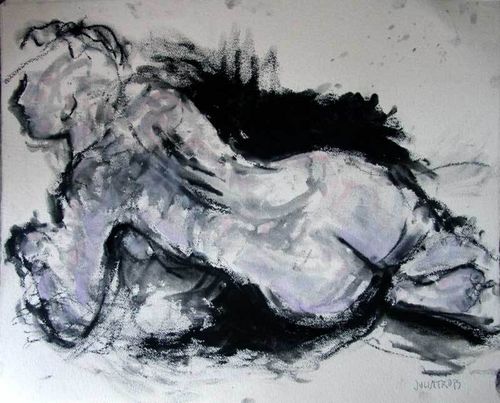 I specialize in abstracted female nude charcoal drawings. The subtleties in the paper and the mystery of the charcoal combines beautifully in all of these works. Because the lines and the expression are so minimal and elegant, works that are displayed next to each other become almost like facets of a crystal, reflecting and reflecting.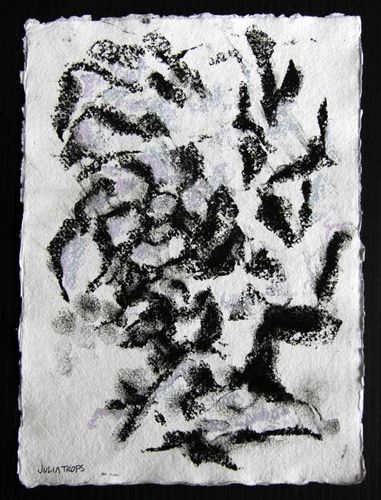 I live very much in the moment when I am drawing or painting. I don't claim any special powers or thoughts or connections.

I do a great deal of thinking outside of the studio and have a severe inner critic who, once I shut that studio door, is not permitted to enter and knows he is not welcome. So, as a result of that, I believe my work is fairly free, and I can tell when when it flows. The way I can describe the process of drawing or painting is that I am the conductor and the medium is the music.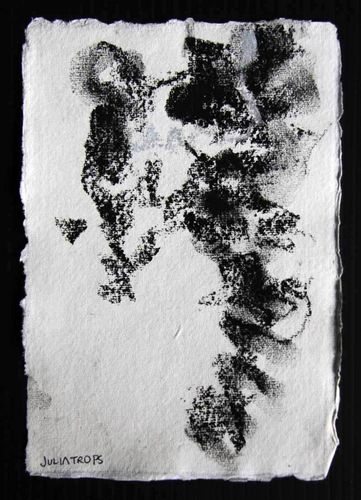 I enjoy creating work, but I enjoy it more when someone else can see or feel the result. I don't have much of a goal, it's just me and the paper or canvas and the medium. All the rest is just jamming.