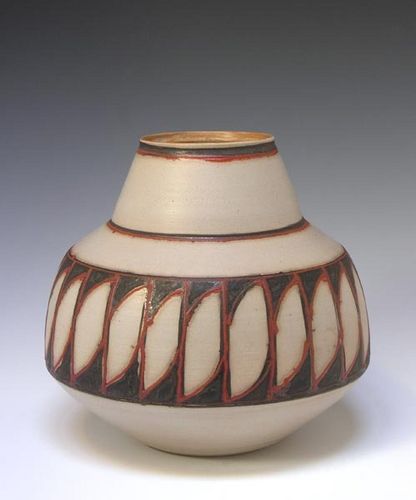 Olla Form South West Series. Terra Sigillata with overglaze of black pigment and chrome red. Oxidation firing in an electric kiln.

Robin is the author of "The Ceramic Spectrum", "Functional Pottery", "Staying Alive", "Making Marks", a new edition of Daniel Rhodes' "Clay and Glazes for the Potter", and his autobiography, "Robin Hopper Ceramics", published by Krause Publications, U.S.A. He has written many articles in major international ceramics publications. In 1993 Robin developed a series of six educational videos on ceramic decoration techniques titled "Making Marks". In late 1994, a second series of five videos on design and aesthetics titled "Form and Function", based on the content of advanced wheel-thrown pottery techniques were made. Since then he has made "Beginning to Throw on the Potter's Wheel", and "Advanced Throwing". Robin Hopper's work in ceramics over a 50 year period includes a great deal of ceramic historical and technical research, and an ongoing studio involvement with both functional production and one-of-a-kind art works, primarily in porcelain.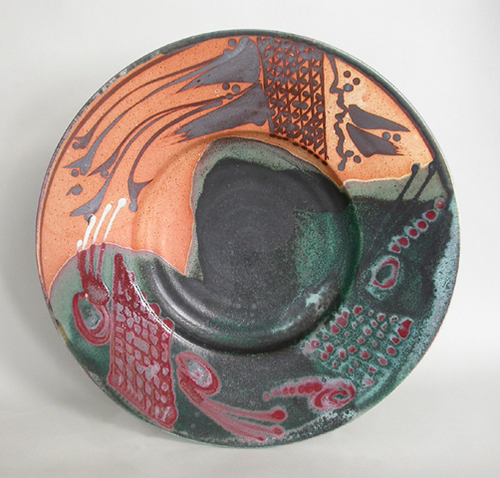 Boribe Large Plate. Wheel thrown and decorated porcelain.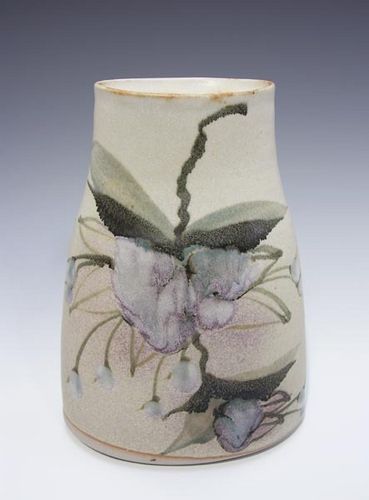 Wheel thrown and altered porcelain vase in the Clematis Series. High fired in a propane gas kiln in a reducing atmosphere.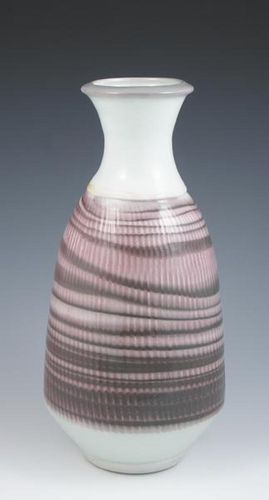 Wheel thrown coloured clay using copper as the colourant. High fired in a propane gas kiln in a reducing atmosphere.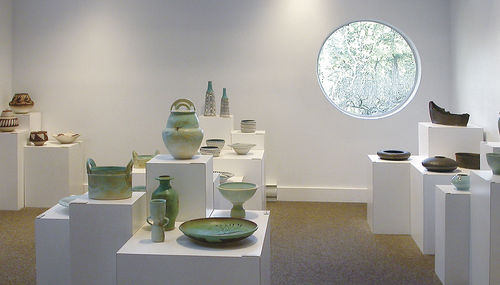 Chosin Pottery is owned and operated by award winning, internationally known ceramic artists Robin Hopper and Judi Dyelle. It is located a pleasant 30 minute drive from downtown Victoria, British Columbia, Canada. Situated on six acres, in Metchosin, it houses two studios, a gallery and showroom. The studio is set in the beautiful, two and a half acre, award-winning, Japanese-inspired garden of a renovated heritage house dating from the turn of the century. The grounds contain one of the finest stands of first-growth Douglas fir in the Victoria area. The huge fir trees are underplanted with many large rhododendrons, shrubs, perennials and bulbs, both indigenous and exotic. The Gallery, overlooking the water garden, has a continually changing variety of work.