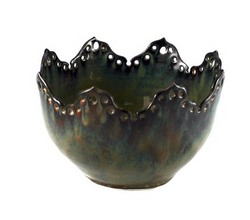 Functional pottery is the primary focus of Clayfoot Crockery, but you will also find ornamental, sculptural and just plain fun pieces.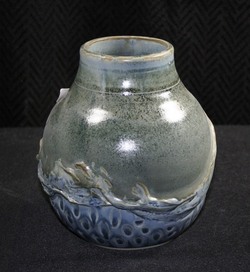 Adding other materials to, and altering wheel thrown pieces adds another dimension to traditional thrown work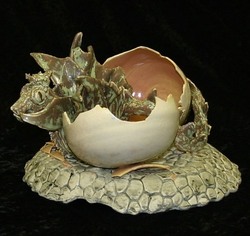 Sculpture often takes many firings to give the desired result
Functional pottery is fired to cone 6 or higher, and is microwave, dishwasher and oven safe.
Glazes on functional work are all food safe.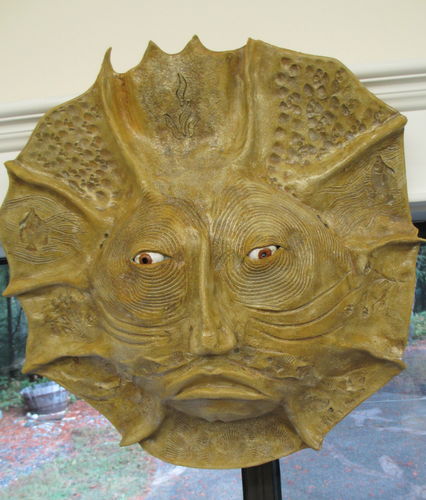 Sculptural pieces are often made for the garden but there's no reason they can't be kept inside.