This painting is called "The Opening to the Four Seasons". I painted it while still living in Whistler and it was on display at the West Coast Art Gallery for several months.
Acrylics on illustration board, 70 x 100cm
This is not a photo, but a sample of one of my photorealistic airbrush/ mixed media works. 30 x 30cm.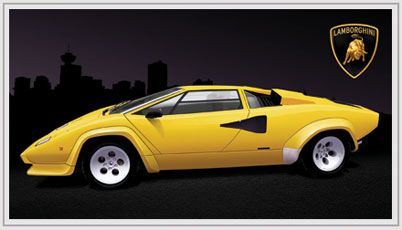 This Lamborghini Countach is a digital illustration I did for the Art Scene International magazine (art-scene-international.com). It was published as a tutorial to show how close digital illustration and traditional illustration can be. 1024 x 768@300dpi, Adobe Photoshop CS, Wacom Cintiq 18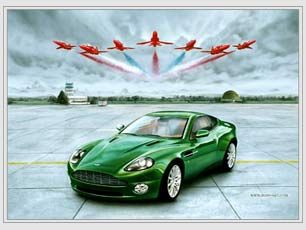 This illustration was actually meant to be published as a limited edition fine art print, commissioned by Asto Martin. Unfortunately I missed the deadline due to my immigration to Canada. Acrylics, 70 x 100 cm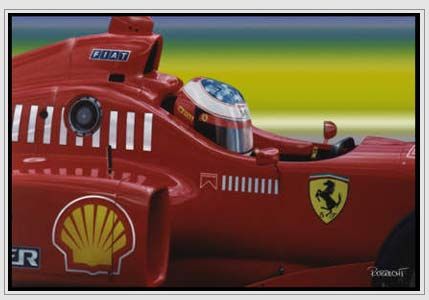 Michael Schumacher facing the next victory in his Ferrari Foruma 1 car. 70 x 100 cm, acrylics on illustration board