Total listings: 24 Showing: 41-24
Page:

[
1
]
[2]

Seams of Cape Mudge, Suzanne Chickite, Quadra Island
Custom Embroidery and Sales-------Embroidered art design by local First Nations artists Also other local arts and crafts and my own line of fashion wear.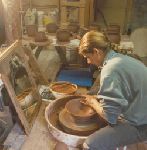 Funtional and decorative stoneware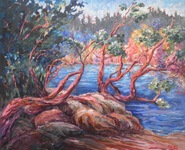 Maryka Studios is a unique timber-frame studio featuring vibrant, impressionist paintings by Maureen Maryka.

Terry Phillips, Quadra Island
Watercolour paintings: whimsical, botanical and landscape. Quilting and Fabric Art.